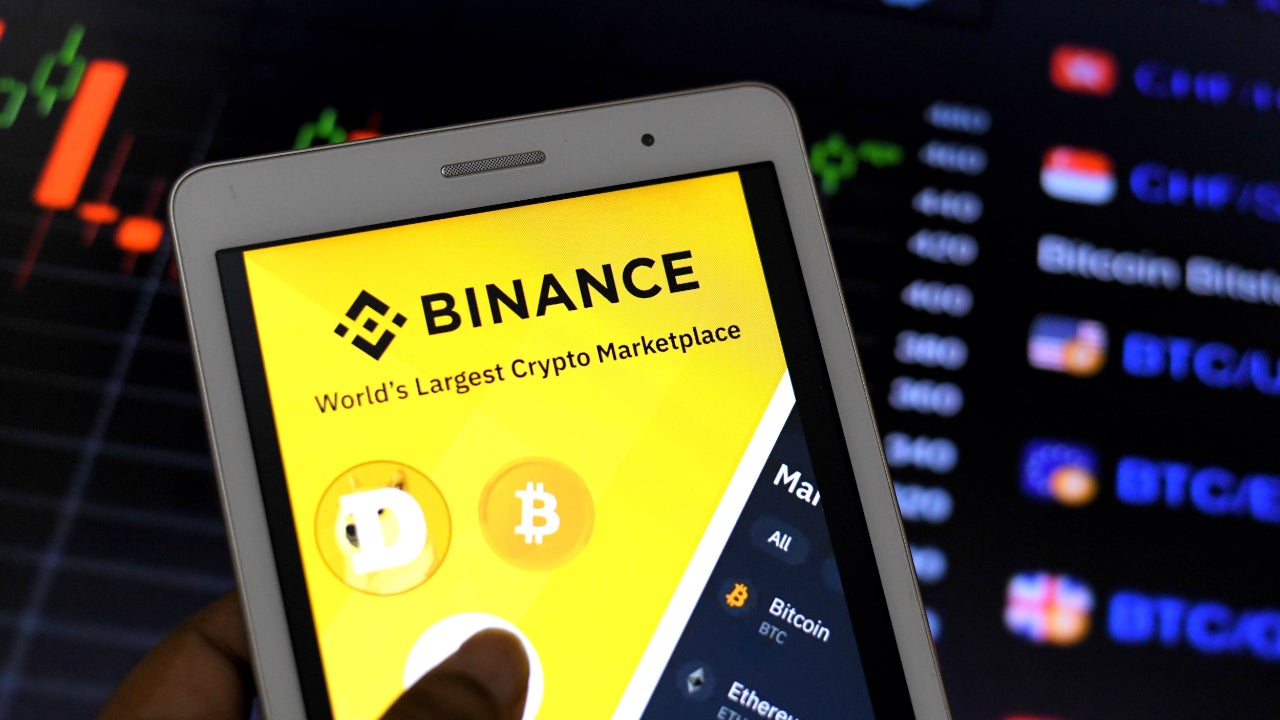 Binance is now one of the world's major cryptocurrency exchanges, providing its users with the widest range of trading pairings available on any trustworthy exchange. It enables traders and investors to buy cryptocurrencies and a variety of connected items using both cryptocurrency and fiat currencies. In this study, we will look into Binance to help you decide whether or not the platform is suited for you.
What exactly is Binance?
Binance is the world's largest cryptocurrency exchange in terms of daily trading volume. It provides a broad range of complex trading capabilities and functionalities, leading many to believe that it is not a beginner-friendly platform.
Newcomers to the world of cryptocurrency trading and investment may face a high learning curve since they are greeted with a plethora of features that they may not fully comprehend.
However, Binance remains incredibly popular among traders, owing to the outstanding assortment of cryptocurrencies and fiat currencies available through the site. Users may also access several sorts of trading charts, derivative contracts, and order types.
This platform is accessible to consumers worldwide via its online platform, desktop software, or mobile app, which is available on both iOS and Android. Binance's service offerings have grown over time to include the Binance Academy, the greatest archive of all crypto and web-3 related knowledge; an NFT platform; numerous different types of fixed and flexible staking chances; a Launchpad; and much more.
Binance Review – Pros and Cons
The Binance trading platform has various pros linked with it, which include:
A Wide Range of Cryptocurrencies
Binance allows customers to trade over 100 different cryptocurrencies. Binance now has over 1300 trade pairs from which to pick. Trading cryptocurrencies for fiat cash, stablecoins, prominent coins such as Ethereum and Bitcoin, as well as the Binance native token – BNB or Binance Coin – are all part of this.
Sign-up is quite simple.
The procedure of opening an account on Binance is fairly easy and clear, as detailed further down in the post. Setting up an account, funding it, and trading on Binance takes only a few minutes.
Support for Various Payment Methods
Binance accepts a wide range of payment methods, making it easier for traders and investors to deposit and withdraw cash from their accounts. If you want to deposit money into your account, for example, you may do so using a credit/debit card, bank transfers, an existing bitcoin wallet, or one of numerous online wallets.
Binance's costs for deposits and withdrawals are also relatively minimal, which contributes to the degree of ease.
Quick Executions
Depending on the currency combination you select to trade and the type of order you make, Binance provides for incredibly fast transaction processing. Market orders issued on popular trading pairs are executed practically instantly, reducing slippage and allowing users to easily apply high-frequency trading methods on Binance that need extremely fast order execution speeds.
Fees are low.
While we're on the subject of applying high-frequency trading techniques on Binance, it's worth noting that the simplicity of use is further enhanced by Binance's exceptionally cheap costs.
These costs are further lowered if you opt to conduct your transaction using the Binance Coin, guaranteeing that traders retain a major portion of their trades in terms of how they create and implement their trading plans.
Various Staking Options
Binance also provides a number of staking alternatives on its site, allowing users to generate passive income from their investments.
This includes options for variable staking using Binance Earn, fixed staking, and becoming a Liquidity Provider on authorized projects.
Binance Review – Drawbacks
The trading platform, like every currency, has two sides. There are various disadvantages to using the platform, which include:
A Sharp Learning Curve
Binance may not be the best exchange for newbie investors or traders who are unfamiliar with the world of cryptocurrency and/or trading.
Binance offers various complex features that make it more ideal for experienced trading; nevertheless, these same features may be exceedingly perplexing for beginner investors and traders. Traders may feel frightened if they believe they are unable to employ the entire spectrum of options and benefits provided by the platform.
Some countries have restrictions.
While we noted in this Binance review that the site has a large selection of cryptocurrencies to trade, this may not be the case everywhere. The Binance exchange offering is relatively restricted in various regions, including but not limited to the United States, and only includes about 65 coins.
Furthermore, it is only available in 44 states, which may lead traders and investors to consider other platforms.There is no digital wallet.
Several exchanges across the world have built-in digital wallets that customers may use to keep the cryptocurrencies they purchase through the site, but Binance is not one of them. While it does feature an on-platform wallet, this is fairly restricted in terms of the functionality that it offers.
Binance promotes TrustWallet as their preferred digital wallet; nonetheless, transactions using this wallet might occasionally encounter problems, in which case only limited support is available. Restricted Regulation
Binance's difficulty in becoming licensed as a cryptocurrency exchange is perfectly understandable in the business.
However, even by industry regulation standards, This platform may not be as safe as its rivals in this area. The exchange has encountered certain security and regulatory challenges with authorities in numerous countries, raising concerns about the platform's usefulness and dependability.
Binance Review – Overview
Changpeng Zhao, a software engineer, launched the Binance Exchange in 2017. Binance's activities have generally been concentrated on the daily.
Binance Review – Cryptocurrency Exchange
As we have previously stated, Binance is the world's largest cryptocurrency exchange, and this is nearly entirely due to the fact that it provides an extraordinarily wide range of items for consumers to trade.
For example, Binance presently lists over 400 cryptocurrencies on its platform, all of which are available for trade to users. Of course, as previously said, this might vary significantly from nation to country according to legislation.
Because of the enormous number of pairings listed on Binance, users who want to trade smaller or more exotic cryptocurrencies may do so through the exchange, which has also contributed to the platform's rapid growth.
The Binance Exchange features its own native token, the Binance Coin (BNB), which you may use to gain a discount on trading costs when conducting a transaction. Binance also has its own stablecoin, known as the Binance USD or BUSD. Binance supports the following major cryptocurrencies for trading:
Bitcoin (BTC)
Ethereum (ETH)
Solana (SOL)
Dogecoin (DOGE), Cardano (ADA), Dash (DASH), Polygon (MATIC), Litecoin (LTC), and hundreds of more cryptocurrencies…
Binance also constantly adds new currencies as they are introduced to the market. Users may also participate in the launch of new cryptocurrencies through the Binance Launchpool, which allows Binance users early access to the newest initiatives in the blockchain ecosystem.
Binance Fees Analysis
There are two sorts of fees charged by any trading platform: trading fees and non-trading costs.
Binance Trading Commission
Trading costs are the fees that users pay to place orders on the platform and have them fulfilled. The majority of bitcoin exchanges impose trading fees in one of two ways: spreads or commissions.
Spreads
The spread is the difference between the bid and ask prices. This concept is generally used by market-maker trading systems that act as the trade's counterparty. As a result, you are trading against the platform.
When this occurs, there is frequently a gap between the price at which the asset may be purchased and the price at which it can be sold at any given time. The purchasing price, also known as the bid price, is nearly always higher, and the gap between the two is referred to as the spread.
This basically indicates that if you bought and sold an item at the same moment, you would incur a loss. Commissions
The other kind can even reach 25%. Furthermore, your trading volume directly impacts your costs, thus the more you trade, the cheaper the commissions paid on your trades.
Structure of Binance Maker/Taker
Another key factor to consider when it comes to The platform costs is that it has a maker/taker fee system. This is what it means:
Maker orders are orders that offer liquidity to the market and are charged a lower fee. Taker orders are orders that remove liquidity from the market and are subject to higher costs. Binance VIP Organization
Finally, the fees you pay on Binance might vary depending on your VIP status. Different VIP Levels may be obtained by exchanging a particular amount of assets. The various VIP Levels are shown below.
Non-Trading Fee on Binance
In addition to the trading cost, bitcoin platforms may levy a range of extra fees and levies. These are covered in further depth below.
Deposit Charges
To allow customers to deposit funds into their accounts, most cryptocurrency exchanges impose fees. There are no fees connected with putting funds into your account, whether in the form of fiat cash or cryptocurrency. The only expenses you'll have to pay are the network fees linked with your deposit.
Fees for Withdrawals
Similarly to deposit fees, most cryptocurrency exchanges impose costs to withdraw funds from the site. There are withdrawal charges connected with withdrawing money from your account, depending on the mode of withdrawal you pick. Withdrawals to crypto wallets, for example, are free less the gas costs you pay for the transmission.
When you opt to withdraw funds into your debit/credit card, however, you will be charged a 4.5% fee on the amount withdrawn. Similar fees apply to withdrawals from your bank account, depending on the region and currency you pick.
Binance Review – Platform Specifications
The Binance exchange provides traders and investors with a variety of services and possibilities. These have been thoroughly covered below.
Markets for Derivatives
Unlike other cryptocurrency exchanges, Binance allows customers to trade a range of derivative goods in addition to spot products on cryptocurrencies. Futures, leveraged coin instruments, and options are all examples. The procedure of trading derivatives with Binance is also rather simple, with costs that are far cheaper than the industry standard.
Capabilities for Research
This Platform also intends to act as a library of information regarding cryptocurrencies and the Web3 world in order to benefit. Staking payouts, for example, are given to users who commit to staking their crypto assets over a lengthy period of time. Similarly, Binance provides cryptocurrency loans, assisting dealers with financial choices.
Binance also provides referral bonuses to individuals who suggest their friends and urge them to trade on Binance.
Binance Debut
Binance Launch was covered in a previous section of this review. The debut of a new cryptocurrency is likely the ideal moment for traders to get in, since it assures that they will continue to earn as the value of the cryptocurrency rises.
This platform facilitates this for traders by introducing fresh coins via Binance Launch and informs traders about these releases. It also assures that the coins issued in this manner have a confirmed whitepaper, boosting security to the launches.
Cloud Binance
Binance Cloud is one of the platform's most recent breakthroughs, allowing blockchain companies to focus on their business operations and development by handling their infrastructure needs.
It is a comprehensive solution that includes, but is not limited to, spot trading, including fiat-to-crypto, crypto-to-crypto, and P2P fiat trading. The Binance Cloud plan's business strategy is likewise straightforward: it charges an annual subscription as well as fees on each trade executed.
Binance Charity
Binance Charity was formed in reaction to the opacity of most charities throughout the world. The Binance Charity Foundation is a blockchain charity organization that emphasizes openness.
It intends to show the potential uses of blockchain technology in the realm of philanthropy by assisting in the alleviation of global poverty and addressing a wide range of social concerns. Donations made through the Binance Charity Foundation are made directly to the end beneficiaries, with no middlemen involved.
Affiliate Program at Binance
The Binance Exchange also has its own affiliate program, through which traders may earn up to 50% commissions on any approved trades that are completed. Users that register using a unique link will receive commissions on every purchase that is made by their referrals.
These commissions will be earned across all markets, including spot, futures, and margin trading. This program is aimed for expert traders, and users must first apply to the site before they can join.
Binance OTC Trading Platform
Binance also just launched its trading platform. This is one of the most popular tools for advanced trading and may be utilized by traders to reduce slippage when completing larger deals. Binance is the first cryptocurrency exchange to provide its consumers with this choice.
Traders may perform crypto transactions based on price fluctuations using the OTC gateway, and the greatest thing is that there are no additional costs for doing OTC trades. Trades on the account might offer an added degree of security to the exchange.
Other Security Features
Binance also has a number of other security features, such as the ability to whitelist crypto wallet addresses, better device management that allows users to see how many devices their account is logged in on at any given time, and the ability to restrict which devices can and cannot access their accounts.
Furthermore, the platform offers FDIC protection on any US Dollar deposits made on Binance US. Despite these safeguards, the crypto exchange is still vulnerable to breaches and cyber-attacks. Due to the extraordinarily large volume of transactions that occur on the platform every day, there have been multiple incidents when individuals attempted to undermine it's security. However, Binance frequently suspends its services until it can assure that the platform and the cash in its wallets are completely secure.
Binance Review – How to Register
As previously said, the process of signing up for a trading account is actually pretty simple and has been thoroughly described below.
Sign up for Binance first.
This is as easy as going to the Binance website and clicking on the sign-up button. At this point, you will be prompted to submit your information, which will include your name, email address, and contact information. You will also be required to create a password for your account.
Step 2: Make a deposit
The next step is to make a deposit into your account. This is only possible once you have confirmed your account and completed the KYC procedure, which requires you to provide confirmation of identification and proof of residence.
You may then fund your Binance Account with your bank account, credit/debit card, or any existing cryptocurrency wallet.Funds can be added in both fiat currency and cryptocurrency.
Step 3: Start Trading
The final step is for you to just start trading. Once you've placed cash into your account, go to the Marketplace, search for the crypto pair you want to trade, enter the amount, and click buy or sell. The order will be carried out relatively instantly.
Binance Review – The Final Word
While this platform is undoubtedly the largest and most popular cryptocurrency exchange in the world, it is mostly intended for skilled traders. It provides a wide selection of cryptocurrencies for trading, minimal costs, various market and order kinds, and substantial research, all of which may be used by traders in order to make optimal trading decisions.
If you're a medium to advanced trader living in a nation where Binance provides its entire range of services and seeking for a simple method to access the cryptocurrency market, Binance is the platform for you.