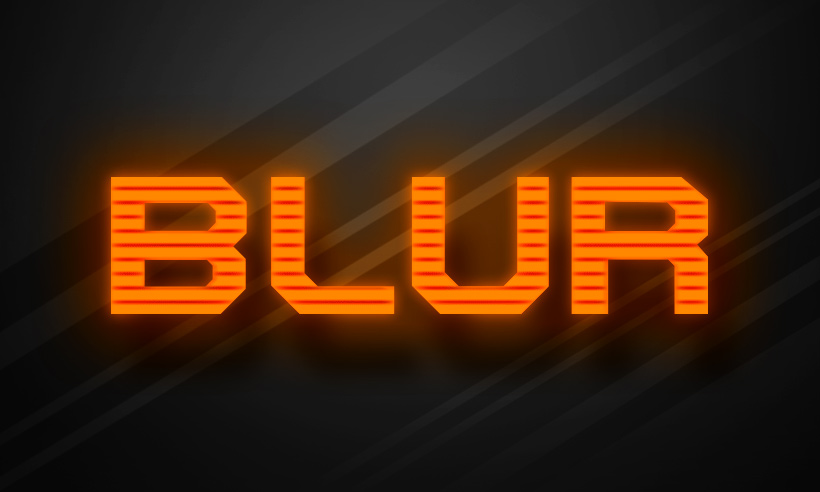 Blur is an NFT marketplace and aggregator meant for experienced traders. Blur elevates NFT trading with a slew of new, innovative features.
What Exactly Is Blur?
On Ethereum, a new NFT marketplace is making headlines.
Blur is a community-driven NFT marketplace and aggregator geared for professional traders. Over other prominent markets, it delivers several new features and quality-of-life enhancements, making the NFT trading experience more streamlined and straightforward.
The site compiles NFT listings from popular markets such as OpenSea, LooksRare, and X2Y2, as well as allowing users to offer their assets natively on Blur. Unlike many other NFT markets that charge trade commissions, Blur charges no costs for selling NFTs.
The marketplace was originally revealed in March 2022, and it quickly gained a large social following by encouraging anyone who learned about it to recommend friends to a queue. Those who received the most referrals, as well as a few select community members, were allowed access to Blur's closed beta before it was released to the public on October 19.
Blur was examined by Crypto Briefing to determine whether the latest advancement in the field of NFT trading was worth the wait. We evaluated it based on five criteria: simplicity of use, features, team and supporters, tokenomics, and the amount of traction it has had thus far. This is what we thought.
User friendliness (3/5)
It's easy to get started using Blur. Users are encouraged to link their Web3 wallet (it currently supports MetaMask and WalletConnect wallets) and begin browsing the platform's many NFT collections after visiting the platform's main page. Collections are shown in the order of their one-day trading volume by default, and essential data elements such as floor price, number of owners, and other price and volume indicators are displayed at a glance. The portfolio page in Blur allows users to see all of the Ethereum-based NFTs in their wallet. It's simple to keep track of listed NFTs, they're rarities, projected collection worth, and even an approximate lifetime profit and loss statement right here.
The UI of Blur is very customisable. When browsing collections, users may choose between several displays, such as lists and tiles, based on their preferences. Unlike OpenSea, where users must switch tabs to view sales history or other metrics, Blur provides all important collection data on a single page, making it easy to access and compare all relevant collection data. Other minor accessibility features include dark/light mode, gas fee trackers, and an ETH price feed.
While Blur's interface is not lacking in depth, the quantity of data displayed on screen might be overwhelming for less experienced users. The software appears to be aimed at experienced users and resembles a Bloomberg Terminal rather than the user-friendly interfaces of eBay or Amazon. With so much information on the screen at once, navigating the UI might be difficult. However, for those willing to put in the effort to become acquainted with what Blur has to offer, the advantages over other NFT markets are obvious.
Overall, while Blur isn't difficult to use, it might be made more user-friendly. Furthermore, while the platform's vintage wave look lends it a lot of character, the strong orange tones and clashing monochromatic palette may irritate some users.
Features (5/5)
Blur makes up for its lack of accessibility with a wealth of creative features. The platform promises to be up to 10 times quicker than existing NFT aggregators, with pending transactions on NFTs shown in less than a second and listings updated every four seconds. Blur users have a significant edge in sniping NFTs due to the lightning-fast pending transactions display and near-instant information changes on collection art reveals.
Furthermore, Blur's gas priority presets enable customers to outcompete those purchasing NFTs through other exchanges or aggregators by having their purchases completed first. The icing on the cake is that Blur's contracts are more efficient than those of other markets, saving consumers up to 17% on gas expenses.
Another well-liked feature is Blur's interface, which clearly displays the scarcity of certain NFT features and even allows users to view the floor price for specific attributes. Instead of sifting through listings and prior sales to determine the true worth of your above-floor-priced NFTs, Blur performs the legwork for you by locating the lowest listings for each individual attribute and providing the data in an easily consumable style. This tool assists users in appropriately valuing their own assets, as well as those trying to snipe NFTs with discounted qualities.
Blur also outperforms its competition by providing tools to let consumers "sweep the floor," which is slang for purchasing numerous of the lowest-priced NFTs from a specific collection. All collections have a floor depth chart that shows the number of NFTs listed at various intervals above the floor, allowing prospective sweepers to see how their purchases would affect the market. Sweeping on Blur also contains a few critical quality-of-life changes, such as bypassing NFTs with pending transactions (yet another way to conserve gas) and skipping over NFTs tagged as suspicious or stolen. When it comes to reselling those swept NFTs, Blur's gas-optimized bulk listing and delisting operations have users covered.
The one significant drawback of Blur's features is that they are now only accessible for Ethereum-based NFTs. However, the Blur team has stated that it aims to integrate NFTs into other networks in the future, such as Polygon.
Supporters and Team (4/5)
Blur raised $11 million in its seed round in March 2022, backed by top crypto venture capital company Paradigm. Paradigm's investment in Blur should not be ignored as one of crypto's most successful venture capital organizations. The business has already funded a number of winners in the NFT area, including marketplaces OpenSea and Magic Eden.
Several important actors in the NFT and crypto scene, including the pseudonymous collectors 6529, Cozomo de' Medici, Zeneca, and MoonOverlord, took part in the fundraising. Support from NFT thought leaders is also a positive indicator, indicating that Blur's incentives are more closely aligned with the larger NFT community.
While the quality of Blur's supporters and investors is outstanding, there is one key element that consumers should be aware of. The whole Blur team is now anonymous, preferring to interact using pseudonymous internet aliases rather than revealing their true names. Unknown teams like Blur are not uncommon in cryptocurrency; some of the industry's brightest and most trusted developers have also decided to stay anonymous.
However, when a team is anonymous, its responsibility is limited. It is very conceivable that a team member may go rogue and do future harm to the project. Another fear is that the identity of a core team member may be discovered to be someone with a less than reputable past, as was the case when Wonderland's 0xSifu was revealed to be the former convict and QuadrigaCX co-founder Michael Patryn. 
Although the identity of the Blur team are unknown, individuals who have invested are sure to know who is behind it. Investors like as Paradigm have a proven track record of investing in credible ventures, lowering the chance of unpleasant shocks. Blur has also claimed that its staff members have worked at MIT, Citadel, Five Rings Capital, Twitch, Brex, Square, and Y Combinator, adding to the project's credibility.
Tokenomics (3/5)
At the moment, there isn't much to say about Blur's token system. Although the project has said that a BLUR governance token would be distributed by airdrop in January 2023, important specifics such as the maximum supply and seed investor distribution have yet to be published. Nonetheless, Blur's confirmation of a token places it ahead of the main NFT marketplace OpenSea in terms of decentralization and compensating its community.
Blur has been extremely explicit about what users may do to obtain a BLUR airdrop during the token launch period. To begin, everybody who has traded NFTs on Ethereum in the last six months is automatically eligible for at least one BLUR token care package. From here, individuals who both received and did not get the initial airdrop can perform numerous things to win tokens in a second, bigger drop set for January.
According to a Blur blog post, users may enhance the number of BLUR tokens they earn in January by listing NFTs from current collections, using the platform's numerous listing capabilities, such as listing by floor price or trait floor price, and doing at least three of the platform sweeps on collections. Furthermore, individuals that respect collecting royalties rather than setting them to 0 will get additional tokens. Finally, Blur allegiance will influence the rarity of care packages received, with greater rarity providing more tokens. To maintain a user's loyalty, NFTs must be listed on Blur at the same or lower price as on other marketplaces.
Traction (4/5)
Blur has seen a lot of use among NFT fans in the two weeks since it went public. According to the official Blur Twitter account, barely three days after its launch, the platform surpassed Gem as the highest-volume NFT aggregator.
Blur's real potential, however, was not exposed until the highly anticipated Art Gobblers NFT mint on October 31. Those eager to trade the Art Gobblers plunge rushed to Blur thanks to the platform's real-time data feed of NFT sales and listings. Blur had a daily trading volume of 8,453.7 ETH, trailing only the biggest marketplace OpenSea's 12,275 ETH.
According to a Dune dashboard developed by user takamori, the Art Gobbler's surge propelled Blur past of competitor markets X2Y2 and LooksRare, putting it solidly in second position after OpenSea in terms of 30-day trade volume. Furthermore, comparing Dune data from users' sealaunch and rchen8 indicates that since Blur's launch on October 19, OpenSea's Ethereum trading volumes have decreased while the platform have climbed, showing that a large amount of trading volume has shifted away from the leading marketplace for Blur.
Blur is also off to a solid start on social media, with over 127,000 Twitter followers and 108,000 Discord users. Even if only a portion of these followers use the platform, Blur should be able to grab a sizable portion of the NFT market share away from other platforms.
However, it's worth mentioning that Blur's airdrop promotion is certainly contributing to the company's increased trading volumes. Many NFT traders will make a point of using Blur to improve their BLUR token allocation. It remains to be seen if these users will stick around following the January airdrop.
While Blur is still in its early stages, the platform has done very well to get as much attention in such a short period of time. Blur is obviously on its way to become an important and long-lasting component of Web3 architecture. However, because the platform's target audience is mostly comprised of experienced traders, it may struggle to compete with fresh entries into the crypto and NFT industry. This may constrain the platform's medium to long-term growth if it doesn't find a way to address this issue.
Last Thoughts
Blur demonstrates that, despite the present crypto cold, there are still active and motivated teams of developers who believe in crypto technology's long-term goal. From a technological standpoint, Blur outperforms other NFT marketplaces and aggregators, as seen by its use during the Art Gobblers mint.
Nonetheless, although the quality of Blur's offerings is certain, its ability to gain widespread acceptance may doubt. While there is a committed community of hardcore NFT flippers who will almost certainly use Blur solely in the future, newer or more casual NFT purchasers may not consider the advantages Blur offers as a reasonable sacrifice for the convenience of use given by markets like OpenSea.
Blur's user base has the ability to grow as crypto and NFT acceptance grows. If Blur is to overtake OpenSea, it must find a way to remain committed to skilled traders while making its platform more accessible and welcoming to a larger audience.