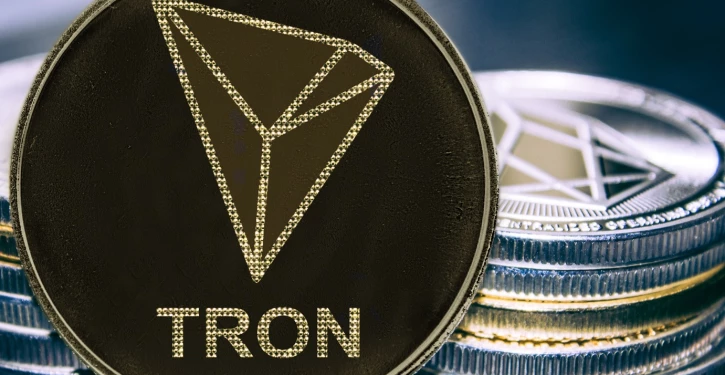 Tron is outshining most other coins.
At the time of publication, Tron (TRX) is trading for $0.07 and has dropped 4.27 percent over the previous 24 hours.
In contrast, most cryptocurrencies in the top 100 by market cap lost 20-30% of their value within this period. Which has been extremely damaging, some have lost as much as 40%.
Tron's founder, Justin Sun, takes to Twitter to remind everyone that Tron is a long-term project.
In the world of cryptocurrency, it is often easy to get caught up in short-term price movements. Prices can go up or down very quickly, and it can be tempting to make decisions based on these movements.
However, as Sun points out, Tron is a long-term project, and investors should not make decisions based on speculation.
It's too early to tell whether Sun's excitement will be sustained, but it hasn't gone unnoticed by experts. Founder and CEO at Hacken, Dyma Budorin, says:
"It's in Justin's nature to put up such a remark — he never misses a newsbreak, which may help him get attention.
I wish to remind you that when the war began, he tweets a screenshot of his conversation. With the Russian Federation state representative about the use of TRX, should Russia be disconnected from Swift."
Kostiantyn Oleshko, the product owner of CER.live, adds:
In a declining market, all algorithmic stablecoins are vulnerable. To minimize the danger of losing everything, we recommend diversifying your stablecoin portfolio.
"It's hard to predict the future of Tron. They are a very young project, and it is still unclear what their main focus is — entertainment or something else. In any case, they have good marketing."
About Kostiantyn Oleshko
Kostya is a seasoned expert in applied cryptography with six years of expertise in the blockchain sector.
He's been working on various projects that relate to cryptocurrency wallets, exchanges, and payment systems. Kostya is also a co-founder of CER.live — a website that tracks the prices of major cryptocurrencies.
He has worked on several cryptocurrency projects, including E-Hryvnia, the Ukrainian CBDC. Which was developed by financial institutions linked to the National Bank of Ukraine. He believes that security is essential for widespread crypto adoption.
Tron (TRX) is a young project that has yet to find its main focus, according to Kostiantyn Oleshko.
About Dyma Budorin
Dmytro is a blockchain economy influencer. Who works with the Ukraine Ministry of Digital Transformation to promote the development of the virtual assets market.
In recent years, he has been involved in several projects. That relates to the launch and popularization of cryptocurrencies, as well as their regulation.
He is the founder of two startups in the field of fintech and IT. And is also a co-founder of the first Ukrainian cryptocurrency exchange Kuna.
In 2021, Dyma was one of the top-55 Ukrainian IT entrepreneurs, according to reputable news sources. 
About Tron
Tron is a decentralized entertainment and content-sharing platform that utilizes blockchain and peer-to-peer (P2P) technology.
It was founded in 2017 by Justin Sun. And has since grown to become one of the largest cryptocurrencies in terms of market capitalization. Tron is listed on major exchanges such as Binance, Huobi, OK
The Tron Protocol is one of the largest blockchain-based operating systems in the world.
Offering scalable, high-throughput public blockchain support that underlies all Tron projects and services. Tron's mainnets were launched in May 2018, and the Tron Virtual Machine (TVM) was launched in August 2018.
Tron is a project with a bold vision to create a decentralized internet that allows users to freely create content and applications.