The US SEC files lawsuit against Gemini and Genesis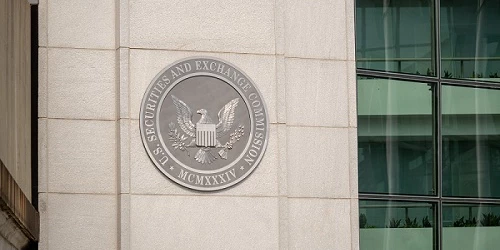 On Thursday, the U.S. Securities and Exchange Commission declared that Genesis Global Capital LLC and Gemini Trust Company LLC. Were unlawfully selling securities to hundreds of thousands of investors through their crypto lending program – a consequential violation of federal regulations.
The SEC alleges that the two companies, owned by the Winklevoss twins, Tyler and Cameron, had not registered; their crypto asset offerings as securities.
As a result, they violated federal securities laws by offering hundreds of thousands of investors securities without registering them with the agency.
The SEC says that Genesis and Gemini made more than $400 million in sales of unregistered securities to more than 200,000 retail investors.
The commission is seeking monetary relief for investors who purchased unregistered securities from both companies and an injunction against them.
Apart from the claims registered against Genesis Global Capital LLC and Gemini Trust Company LLC. The SEC has additionally identified two individuals connected to each organization: Cem Yuksel Uslu (previous Chief Financial Officer of Genesis) and Tyler Winklevoss (co-founder & CEO of Gemini Trust).
They were both charged with helping in the violations by being neglectful in registering under the Securities Act of 1933.
Cameron Winklevoss Calls out DCG CEO
The charges against the two companies and individuals have sent shockwaves through the cryptocurrency community.
In response to the SEC's enforcement action, Cameron Winklevoss expressed his thoughts about Barry Silbert on Twitter.
Who is the CEO of Digital Currency Group (DCG) and a major investor in both Gemini Trust Company LLC and Genesis Global Capital LLC. Numerous people have criticized Mr. Silbert for his involvement with these companies:
"Barry – you should recognize that your role as an investor in these companies comes with responsibility. The SEC is right to hold you accountable for allowing unregistered securities sales."
While it remains unclear what consequences DCG may face as a result of this enforcement action. It certainly serves as a reminder for all investors – of any kind – that the SEC is watching.
It's important to stay compliant with applicable regulations, or risk potential penalties from the Commission. Understanding the securities laws and complying with them can help protect investors and maintain open markets.
Genesis withdrawals
To ensure that all investor funds are handled according to the law, Genesis has implemented a strict withdrawal policy. All withdrawals must be approved by the SEC and have appropriate documentation attached.
This includes proof of purchase documents and documentation of any other transactions related to the investment. Furthermore, Genesis will not accept any unregistered securities sales or engage in insider trading activities.
This enforcement action serves as an important reminder that investors should exercise caution and comply with applicable regulations. When they invest in companies or participate in other financial activities.
By understanding their responsibilities under the law. Investors can better protect themselves from potential penalties from the SEC and help maintain open markets for everyone involved.
As an investor, it's your responsibility to make sure you are conducting proper due diligence to ensure that you are engaging in legal activities.
With the help of the SEC, you can ensure your investments remain compliant with the securities laws. By monitoring your investments and understanding the regulations that govern them, you can protect yourself and other investors from potential violations.
Final Thoughts
The SEC charges against Gemini and Genesis are a reminder of how important it is for any investor. Especially those involving digital assets, to stay compliant with all applicable laws.
Understanding the regulations before investing can help protect you from potential repercussions such as fines or even criminal prosecution.
What do you think about this lawsuit against these firms? Please hit the comment section and share your thoughts with us!