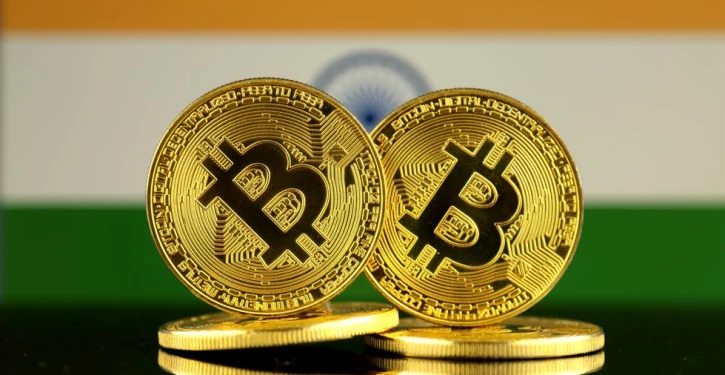 Coinbase, a cryptocurrency exchange, says that it halts trading in India owing to the Reserve Bank of India's (RBI) informal pressure.
The RBI, like many other central banks throughout the world, has been hostile toward cryptocurrency trading. The Reserve Bank of India prohibited financial institutions from providing services related to cryptocurrencies.
This Coinbase move means that Indian users will no longer be able to buy or sell cryptocurrencies on Coinbase's platform.
The RBI has been increasingly vocal about its position on cryptocurrencies of late. Just last month, the central bank said that it was "unable to recognize" digital currencies like Bitcoin as legal tender.
Coinbase reverses its decision to launch in India after three days, on April 10. Users in India can use the Coinbase app to purchase cryptocurrency using UPI. Which is a highly popular Indian payments system developed by a group of retail banks in the country.
The UPI refuses to accept the Coinbase app's endorsement, so the crypto exchange backtracks on its prior decisions.
In a blog post, Coinbase CEO Brian Armstrong says that the company has been "exploring" the Indian market for the some time; and has built up a team in the country.
However, Armstrong says that the RBI's recent decision to ban banks from dealing with cryptocurrency businesses has made it "untenable" for Coinbase to continue operating in India.
Coinbase will be ceasing all operations in India within the next few weeks.
This is a huge blow to the crypto community in India, as Coinbase is one of the most popular exchanges in the country.
Coinbase says it would "explore" other ways to serve its Indian customers.
It's not just Coinbase that is feeling the heat from the RBI. Other exchanges like Zebpay and Koinex also have to halt their operations in India.
According to CEO of Coinbase Neil Armstrong. The unofficial pressure from the RBI is the reason why the company temporarily halt operations. He says;
"I suppose just to take a step back for a second, one of our hypotheses is that action generates information. So it's not always clear as we go to these countries all around the world. Because everyone is in various degrees of knowledge or lack thereof about cryptocurrency. There's also a lot of work to do to meet with lawmakers. In different countries and educate them about the capabilities and benefits of AML. People all over the world desire crypto, especially many who live in developing nations. It seems to me that indicates crypto will eventually be lawful in most places across the free world and democracies. But it'll take time for people to get used to this."
Despite the roadblocks, Coinbase will still open in India, according to Armstrong. He adds that while the company is currently considering the best way forward. It is committed to launching operations in the country. He finishes by stating that;
"We'll go live because it forces the conversation to begin. The press is now discussing it in India. Meetings are being organized to discuss how we move forward. That's generally our strategy when it comes to international growth."
Coinbase has been in operation since 2012 and is available in 32 countries. It allows users to buy, sell, and store cryptocurrencies such as Bitcoin, Ethereum, Litecoin, and Bitcoin Cash. Coinbase currently has over 20 million customers.
The RBI's decision to crack down on cryptocurrency businesses has a ripple effect throughout the industry. And it remains to be seen how other businesses will be affected.
Coinbase is just the latest exchange to pull out of India, more will likely follow suit in the coming weeks.