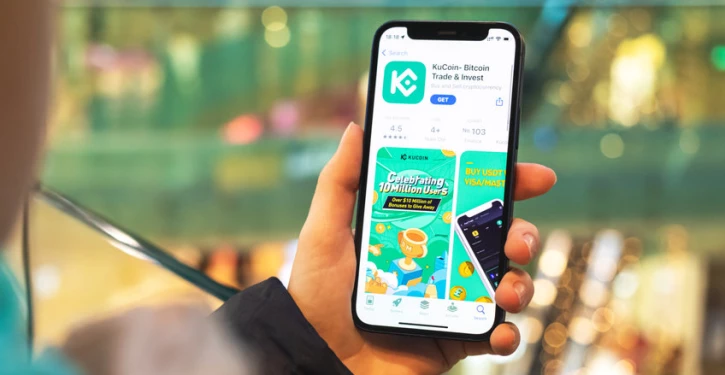 KuCoin, one of the world's most popular cryptocurrency exchanges, announces a $150 million funding round and a $10 billion valuation. The outfit says that it will use the funds to grow its team, expand its operations, and develop new products and services.
The round was led by Jump Crypto and includes investment funds like Circle Ventures, IDG Capital, and Matrix Partners.
KuCoin's existing investors, including Sequoia Capital China, also participate. KuCoin said that this is the largest funding round for a cryptocurrency exchange to date.
Web3's Expansion
The influx of cash will enable the exchange to scale beyond centralized trading services and establish its presence in Web 3.0. Including DeFi, GameFi, crypto wallets, and NFT platforms.
With the help of KuCoin Ventures and other investment subsidiaries, this will be achievable. The KuCoin team builds a public chain, KCC, on which several resources will be deployed to develop a decentralized ecosystem.
KuCoin will also continue to build out its public chain. KuChain, which it says will be fully operational by the end of this year.
As part of its expansion into Web 3.0, KuCoin also announces a new partnership. With Polkadot ecosystem projects Just and CrabDAO to help them launch their token sales on KuCoin.
Working on the next-generation KuCoin trading system and more.
The new funds will be used to develop the next generation of the exchange's core trading system. The following decade is anticipated to see a ten-fold increase in performance. 
The funds will be used to assist with global regulation, enhance security and risk management systems; and make the platform more secure and accessible.
KuCoin strives to provide a more convenient and safe trading experience for users around the world.
The company also plans to use the new funds to expand its customer service and community operations, teams. The expansion will help KuCoin offer 24/7 customer support in multiple languages. And meet the needs of its rapidly growing global user base.
KuCoin also announces the appointment of Ted Lin as its new Chief Growth Officer. Lin was most recently the Global Director of Business Development & Operations at Binance.
Where he helped the company grow from a 30-person startup to one of the world's largest cryptocurrency exchanges. At KuCoin, Lin will be responsible for KuCoin 's global business development, partnerships, and marketing strategy.
According to Johnny Lyu, CEO of KuCoin;
"The news that outstanding investors, including Jump Crypto and Circle Ventures, have put their faith in us. Validates our goal that everyone will be using cryptocurrency in the future.
We believe these new investors and partners will help to make KuCoin synonymous with a dependable and trustworthy entry into the crypto world."
Still, on the latest funding round, Tak Fujishima, Head of Asia, Jump Crypto, states:
"As a global trading platform, KuCoin provides a comprehensive set of crypto services to its diverse client base. Which is one of the several reasons we're excited to participate in this round.
We are happy to back the organization as it expands and improves its services. In futures and margin trading, lending, staking, and passive yield generation to accommodate Web 3 and the crypto space."
About KuCoin
KuCoin is currently the fifth biggest crypto exchange on the market according to CoinMarketCap data. It secured $20 million in Round A funding in November 2018. 
The company has seen tremendous growth since its launch in September 2017. The exchange now has more than 5 million registered users from 200 countries and regions around the world.
KuCoin's daily trading volume has also grown rapidly, reaching $1.5 billion in December 2018 and it is still growing.