Cuban Central Bank grants Virtual Asset Providers license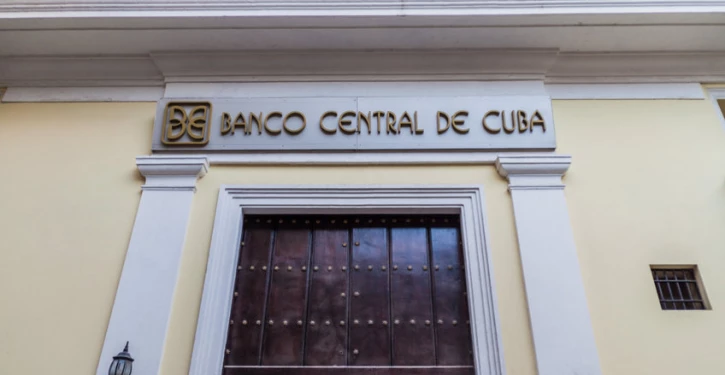 The Central Bank of Cuba (BCC) announces its plans to grant virtual asset service provider licenses to both Cuban and foreign firms, individuals, or legal persons. This Spanish-language decision also reflects in Cuba's official gazette.
The licenses will be valid for one year, after which they may seek renewal for another year if necessary.
The Cuban central bank's move comes as the country seeks to boost its ailing economy by attracting crypto and blockchain businesses.
Cuba has been struggling economically since the collapse of the Soviet Union in the early 1990s. Which led to a major drop in foreign investment and tourism.
The providers will only be able to work with BCC-approved virtual assets, according to the resolution.
"Virtual assets are not designed to be used as substitutes for real money, securities, and other financial assets widely utilized in traditional banking and financial systems that are controlled by the Central Bank of Cuba."
On Thursday, the bank says it has exceeded another targeted aim. By reaching a prior agreement that permits it to issue licenses for providers of asset transactions. Linked to exchange, collection, financial, or payment activities at the national and international levels.
Cuba's central bank has now licensed local firms to provide services related to virtual assets. A move that follows the institution's previous resolution on the matter.
Although the government agencies would only utilize virtual assets for transactions if they were allowed by BCC. The current resolution did not address how the Cuban government would tax such transactions.
With this new development. Cuba joins a growing list of countries that are taking steps to regulate and legalize the use of cryptocurrencies and virtual assets.
Some experts believe that Cuba's central bank is looking to tap into the potential benefits associated with crypto. While also mitigating any potential risks or threats posed by this emerging technology.
However, according to the government, the BCC will decide to deny or grant the requested license within 90 working days. After consulting with the Crypto Assets Authority.
The central bank will also reportedly determine the modalities, mechanisms, and conditions for the operation of these activities.
Cuba's decision to grant licenses to virtual asset providers comes. As the country is facing a deteriorating economic situation due to several factors, including the ongoing US trade embargo.
Furthermore, the providers will only be able to operate with BCC authority. The Cuban Financial Reporting Standards, which is approve by the Ministry of Finance and Pricing. Will also demand them to maintain accounting records on how they plan to conduct their business.
The move is also in line with Cuba's efforts to modernize its economy and attract more foreign investment.
In February, the country launches a new fintech regulatory sandbox. In a bid to promote innovation and attract more tech companies to the island.
Summary
It is like the nations of the world are beginning to accept the reality of cryptocurrency. Not only as a digital asset, but also as a means of legitimate financial transactions.
Just recently, the UAE grants operational licenses to two major crypto exchanges. All of this is pointing to the fact that with proper regulations, cryptocurrency will soon become the norm.