Crypto.com reduces workforce, cites negative economic conditions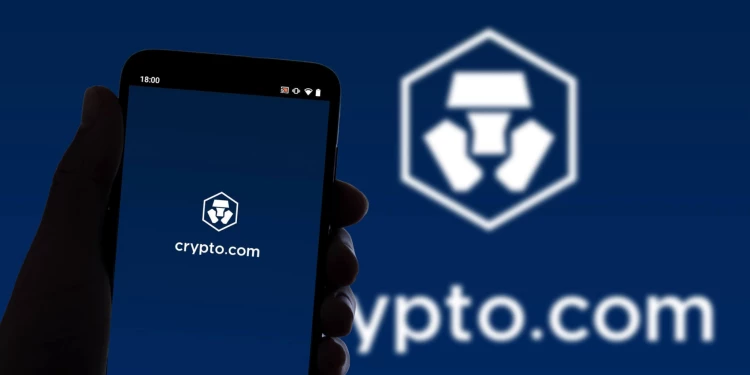 Crypto.com, one of the world's largest cryptocurrency companies. Has announced that it is reducing its workforce as a result of the negative economic conditions caused by the COVID-19 pandemic.
The company has stated that the decision was made, to ensure financial stability and position itself for growth when markets; stabilize and recover.
Today, Crypto.com Exchange's co-founder and CEO, Kris Marszalek, declares that the business will be downsizing its global workforce by 20%.
Meaning some of its employees are getting laid off. This will affect all departments of the company, including engineering, finance, legal and operations. He states that the decision was not taken lightly. But it is a necessary step to ensure the long-term survival of the company.
The company also states that it will provide affected employees with severance packages and assistance in finding new jobs. It is also committed to helping them land on their feet as quickly as possible.
Crypto firms laying off workers in droves:
Reports indicate that Crypto.com has a workforce of 3500 to 4500 staff members. With the proposed 20% layoffs potentially impacting around 700 up to 900 people.
Crypto.com joins a growing list of startups in the cryptocurrency space that have begun to lay off employees. Due to the coronavirus pandemic and economic downturn, including Coinbase, Kraken, Binance, BitMEX, and many more.
The deepening economic crisis is beginning to take its toll on the cryptocurrency industry as well. Many firms are struggling to remain afloat and stay competitive.
To deal with the downturn, these companies have been turning to layoffs, furloughs, and pay cuts; to cut costs and keep their businesses running.
However, some in the crypto community have criticized these companies for making these drastic measures without exploring other alternatives first.
Critics point out that such cost-cutting strategies could limit the growth of these cryptocurrency firms. And affect their ability to expand in the future.
At the same time, many are praising Crypto.com for its decision to give employees the option to reduce their salaries voluntarily. This move encourages employees to take responsibility for their financial future. And gives them the flexibility to make a difference in the company's bottom line.
The effects of FTX collapsing affected many other companies
The unfortunate collapse of FTX has been devastating to many in the crypto market. Causing serious damage and disruption across numerous players in this field. The repercussions have been nothing short of catastrophic for the majority.
Consequently, a serious lack of liquidity has taken over the market. And severely hindered many companies' abilities to hire in their respective industries due to difficult access to capital.
Not only has financial capital been disrupted by the rising interest rates, but intellectual capital too. The FTX scandal has caused a huge blow to cryptocurrency's reputation. And fewer people are poised to work in the industry from this point forward.
Crypto.com is no exception and has had to make the difficult decision to reduce its workforce due to negative economic conditions. The Crypto.com team has made it their mission to create a safe and innovative platform. For customers from all over the world to access digital currency investments.
Cronos (CRO) token value surge
The Cronos (CRO) token price has surged in recent weeks as the cryptocurrency market continues to mature. The CRO is currently a top-20 token by market capitalization, and its performance shows that investors are recognizing the potential of this project.
The project's main use case is providing users with access to digital assets and services. This includes a wide range of crypto-related activities, such as trading, lending, staking, and more.
As the project continues to grow in popularity, the demand for CRO tokens is likely to continue to rise as well.