After the June collapse, Avalanche regains $14 support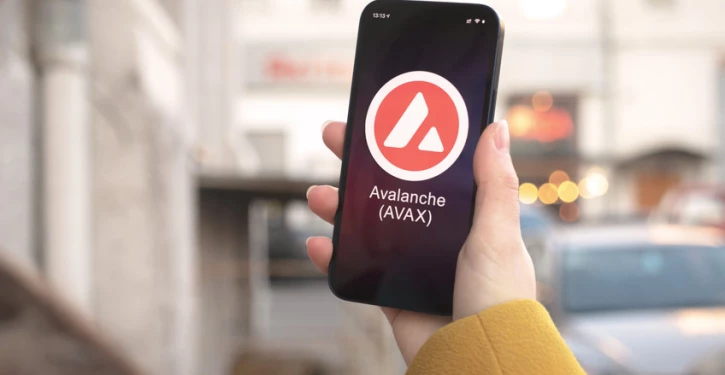 June has been a difficult month for cryptocurrency investors. But there have been some signs of relief as significant coins show modest value increases.
Avalanche (AVAX) is also no exception, and the currency has now recovered a crucial support region that it previously broke in June. So, where will the rally take AVAX next? Is this rise temporary or long-lasting? Below are some highlights:
AVAX had dropped by nearly 65% in June alone.
However, the price has risen 15% in the last 24 hours.
In addition, AVAX has reclaimed the $14 support level.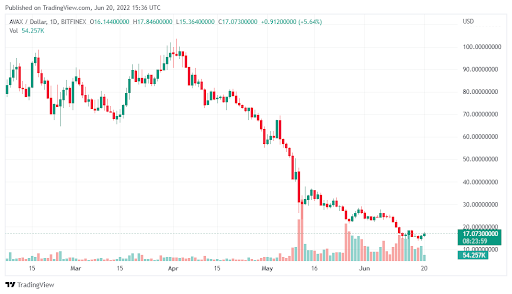 What will happen to Avalanche next?
There are several variables to consider. To begin with, the rally we've seen by AVAX in the last two days reflects a broader market recovery.
This might indicate that after last week's huge selling, we may be seeing a short-term reprieve. If that's the case, AVAX has the potential to rapidly lose steam.
However, if the current rally is sustainable, then it's possible that AVAX could continue climbing higher. In this scenario, the next level of resistance to watch would be around $16.
No matter what happens in the short term. It's important to keep in mind that the long-term outlook for AVAX is still very bullish. The project has a lot of potential and it's one of the few altcoins. That has held up relatively well during the crypto winter.
On the other hand, it's also possible that this is the beginning of a more sustained move higher by AVAX. Altcoins have been lagging Bitcoin in recent weeks.
So there's a chance that we could see some Altcoin Altseason action soon. If that's the case, then AVAX could continue to push higher in the days and weeks ahead.
Only time will tell which of these scenarios plays out. For now, it's important to keep an eye on $14 as a key support level. If AVAX can hold above this level, then it could be poised for further gains in the days ahead.
The good news is that the currency has since increased in value to $14. In general, this support has been solid even as the price fell into a severe bear market in 2022.
Even if the cryptocurrency were to retreat from its present 2-day surge. The bulls would have a better chance of defending the $14 barrier than they did a week ago
However, AVAX's failure to maintain $14 might be the start of a significant drop. In reality, after $14, AVAX has only two more real supports: $10.70 and above.
Why AVAX still poses major threats?
Despite this, AVAX presents significant dangers. First and foremost, the coin has struggled to maintain its momentum above $20 in recent weeks.
Second, the overall market is still in a bear trend. This means that any Altcoin could easily fall back into a downtrend.
We believe it's likely to lose steam as it strives toward $20. And this could lead to a significant downturn that puts the $14 support under serious threat.
While we remain bullish on AVAX in the short term. We would like to caution our readers that the coin still faces some major risks.
Since the $14 support is not that strong, and if it does break. We could see AVAX tumble back down to $10 or lower.
For now, we recommend that readers remain cautious and monitor the situation closely. We will update our readers as soon as we have more information.
Regardless of the situation, we would still like to know what you think. Kindly hit the comment button and share your thoughts!