Bithumb condenado a pagar daños y perjuicios por la interrupción del servicio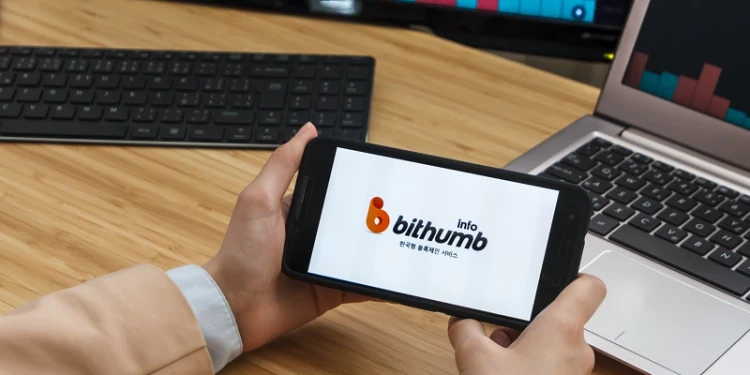 The South Korean cryptocurrency exchange Bithumb has been ordered to pay damages to customers who were affected by a major service outage in 2017.
The Seoul Central District Court ruled that the company had failed to maintain its IT systems, leading to a disruption in services for approximately nine hours. Here are a few things to note:
The court ruled that Bithumb had failed to take appropriate measures to prevent the outage, even though it knew or should have known about potential risks.
The company must now compensate customers who suffered losses due to the outage, including those who had money frozen during the period of disruption and missed out on trading.
Primarily, the district court had sided with the exchange's point of view; yet its decision was later reversed.
On January 13, The South Korean Supreme Court ruled that Bithumb exchange should compensate its customers for their losses from the outage. The court found that Bithumb had failed to take appropriate measures to safeguard customer assets, despite knowing about potential risks.
The Supreme Court ordered Bithumb to pay damages equivalent to equivalent to $202,400 (251.4 million won) and reimburse customers who were unable to trade during the downtime. The company must also return any profits it made while freezing funds.
Last week, the South Korean authorities conducted an extensive investigation of Bithumb's premises as part of their efforts to ensure taxation compliance.
The National Tax Service (NTS) revealed that they are scrutinizing both domestic and foreign transactions associated with Bithumb Korea, its subsidiaries, and other affiliates. This surprise raid was a warning for all crypto exchanges operating in the country about following tax laws strictly.
The South Korean government is clamping down on Bithumb and other exchanges in the country amid increasing calls for regulation. The Seoul Central District Court has now ordered Bithumb to pay damages for its service outage. Sending a signal that non-compliance will not be tolerated.
Bithumb is one of the largest crypto exchanges in South Korea. And the ruling could have far-reaching implications for Bithumb and other exchanges in the country.
The court ordered Bithumb to pay damages for its system failure earlier in 2017. Resulting in customers being unable to access their accounts or withdraw funds.
Bithumb has been under investigation since then and the latest ruling is seen as a warning sign. That stricter regulation will be enforced if exchanges fail to comply with the law.
In response to the ruling, Bithumb states that it would take measures to ensure its customers' security and satisfaction in the future.
The company also promised to "strengthen cybersecurity measures, create more transparent customer service rules, and offer better protection for user assets."
Since this incident, Bithumb has received criticism from its customers and other stakeholders in South Korea's financial sector. Bithumb is now taking steps to ensure that similar service outages will not happen again in the future.
The company has implemented more secure software and hardware systems, and improved customer service policies. And established a system for compensating users affected by potential outages.
About Bithumb
Bithumb is a South Korean-based cryptocurrency exchange founded in 2014. Bithumb is one of the largest cryptocurrency exchanges in South Korea.
And has gained popularity in the country due to its user-friendly interface, competitive trading fees, and wide range of digital assets available for trading.
Bithumb also provides services such as an online wallet, merchant portal, and token listing. The firm has become one of the most trusted exchanges in South Korea, and it continues to be at the; forefront of the industry
What do you think about this fine against Bithumb? Please hit the comment section and tell us what you think!