After a quick dip, Polygon (MATIC) aims to get back to $1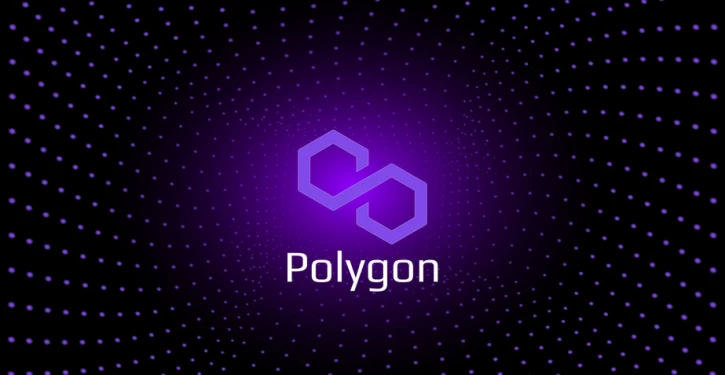 After a large correction over the previous week or two, Polygon (MATIC) appears to be regaining ground. The price decline is a symptom of a larger market slump. But it appears that Polygon is consolidating for its next advance. Here are some key details:
Despite tremendous selling pressure, MTM has managed to maintain the $0.8 support level.
The coin may exceed the psychological value of $1 in the coming days.
A break above this level would signal a strong upward trend. This may spark a bull run that could lead to at least 25% gains.
A recent Polygon article notes that a key technical indicator. The Relative Strength Index (RSI), shows signs of a bullish reversal.
The MACD histogram is also in bullish territory, which suggests that Polygon's price could continue to rise in the short term.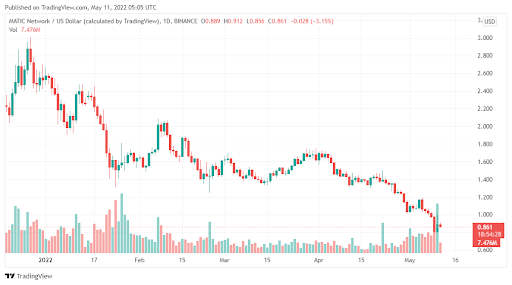 Polygon (MATIC) – price forecast
MATIC has lost a great deal of its upward momentum in the last week when it reaches a new 2022 high of $1.73.
The coin's price has dropped over the past two weeks, outpacing some significant supports en route. However, the most serious concern for bulls came after the token fell below a crucial psychological barrier of $1 
Despite the selling pressure, Matic appears to have established a firm foundation at $0.8. Despite the broader market's fall, the currency has remained stable at this level.
This is excellent news; we're now seeing some consolidation around $0.8 right now. This suggests that MATIC will most likely return to its $1 price if the situation continues. So, all in all, the cryptocurrency still looks bullish in the long term.
Following that, bulls could take control and drive the price higher by at least 25% from the $1 starting price. In addition, momentum indicators such as the RSI exhibit a bullish divergence, suggesting that prices may climb even more.
Taking advantage of this setup
MATIC has already taken a significant dive from its 2022 highs. This is the cheapest this cryptocurrency has been for a long time, so now is the perfect opportunity to get it. It's an excellent moment to buy, especially for long-term investors.
For the medium-term play, consider hanging tight for the altcoin to return to $1. When this happens, you may buy in and exit at around $1.3.
This is a relatively conservative target, but it's still a 25% return on investment. Polygon could potentially go even higher than this, but $1.3 is a good place to take profits.
About Polygon (MATIC)
Polygon is a decentralized platform that allows for the development, governance, and usage of Ethereum-based smart contracts. The project is a Layer 2 scaling solution that achieves a lot of traction in the DeFi space last year.
The project is one of the first to offer Ethereum scaling solutions. And can process over 1 million transactions per day at one point. It aims to build an "Internet of Blockchains," or a network of blockchains that can interact with each other.
The Polygon team has been very active lately, announcing several updates and partnerships. Recently, Polygon announces a partnership with Binance that enables users to buy Polygon directly with fiat currency on the Binance platform.
The news sent Polygon's price soaring, but the rally couldn't be sustained and the price quickly drops.
Still, Polygon is a great choice for cryptocurrency investors who are looking for both short-term and long-term gains.
So, if you want to trade Polygon (MATIC), this is a great opportunity for you.