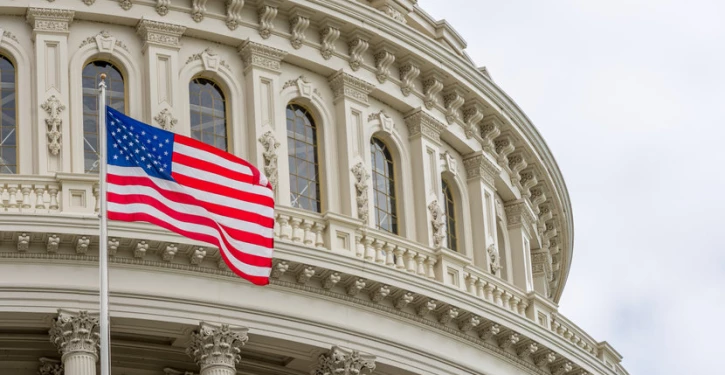 According to the US Securities and Exchange Commission (SEC) commissioner Hester Peirce. The stablecoin sector has gotten a lot of attention this week, and the market may be looking at "stricter" laws.
The SEC official says this during an online discussion organized by the Official Monetary and Financial Institutions Forum (OMFIF). This is a London-based think tank dedicated to monetary and economic policy.
"I think the SEC is going to be paying a lot more attention to these types of tokens," Peirce states. "The SEC has been involved in some enforcement actions as regards ICOs. And I think we will see similar actions concerning stablecoins."
According to a Reuters news report, one area that is "certain to see activity is stablecoins." She went on to state that the market's recent developments have helped draw attention to the sector.
These SEC comments come as the regulatory agency has been scrutinizing the digital asset space more closely in recent months. Just last week, SEC Chairman Jay Clayton says that he had "serious concerns" about ICOs and cryptocurrencies.
In her speech, Peirce also discusses the SEC's approach to regulation in the crypto space. And how it is working to strike a balance between innovation and investor protection.
She says that the SEC is open to new ideas and innovation, but that investor protection is always the top priority. Peirce also discusses the SEC's enforcement actions against ICOs and crypto exchanges in recent months.
The collapse of LUNA and UST's fall
The crypto market was shaken this week by the overwhelming loss of dollar parity on stablecoin TerraUSD (USD). The UST token falls to $ 0.25 and loses its peg to the dollar by 75% in rumors of an organized attack.
Besides that, the algorithmic stablecoin's deprecation has driven the Terra (LUNA) coin to almost zero (now $0.01). And a chain of selling pressure has pulled Bitcoin price down to lows not seen since January 2021.
With the price of Bitcoin continuing to see wild swings, and Tether (USDT) losing its peg earlier today. A more stringent regulatory environment may be "closer" than previously thought.
SEC Commissioner Hester Peirce states in a recent interview with Bloomberg TV. "I think we are getting closer to the SEC taking some action concerning digital assets."
She says that while there are a lot of benefits to stablecoins, there are also a lot of risks.
"We need to make sure that investors understand those risks. And we need to make sure that the people who are creating these stablecoins comply with our securities laws."
It is not the first time that a stablecoin has failed.
In 2018, the SEC took action against the operators of Basis. A US dollar-backed stablecoin, for running an unregistered securities offering. The SEC also shuts down the exchange Coinbase for listing unregistered security, the Token X ICO.
Stablecoins are digital tokens pegged to the US dollar or other fiat currencies. And they have become increasingly popular in recent years as a way to store value and make payments. However, there are concerns about their stability and regulation.
Peirce says in an interview on Thursday. That while SEC hasn't taken any enforcement action against a stablecoin issuer yet, it's something they're looking at.
The subject of cryptocurrency is always an interesting one, because of the arguments in its favor and otherwise.
Whatever is the argument, it will be nice to know what you think about this issue.