Polkadot is holding strong despite growing pressure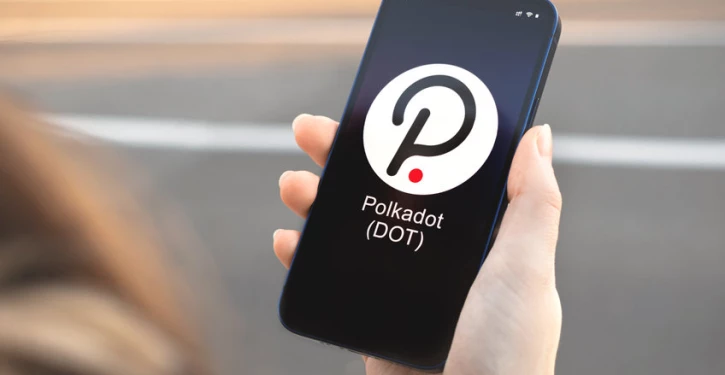 The crypto market experienced its most volatile months in the last seven days. We saw important currencies fall and altcoins come under pressure.
Despite this, Polkadot (DOT) has maintained its position and, despite the presence of additional bear pressure. The coin continues to trade well above crucial support.
The question is how long can it sustain this present momentum? Here are some key pointers:
DOT is the native cryptocurrency of the Polkadot network.
DOT tokens are used to pay for transaction fees, stake in validators, and vote on referendums.
Following a small improvement today, the $6.80 support holds up well above the $7 mark.
The coin has the fewest weekly losses of all the top 10 major coins, with a loss of 7.15% on Friday alone.
The consolidation above $7 may provide a boost of bullish momentum in the coming weeks.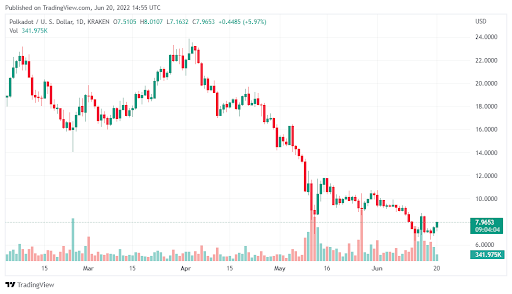 What's the future for DOT pricing?
For the time being, we're all attempting to determine market trends to figure out where things will go. The market sentiments are bearish for most cryptocurrencies, even though many of them have seen minor increases.
Even as the DOT stock price has shown remarkable resilience above $7. It must be emphasized that significant downside risks exist at this time.
For the time being, bulls can only hope for a consolidation period. We are yet not ready for significant bull runs. And aside from the recent 24-hour resurgence, last week's plunge might just be a short-term reversal.
So, as DOT consolidates around $7, we can expect more sideways action in the near term. The bottom line is that DOT looks poised for more gains in the long run.
However, the near-term outlook is quite bearish and another sell-off cannot be ruled out. So, be patient and wait for a better entry point.
To this end, it's critical to keep an eye on the price's upward trajectory above $7. If we can observe some momentum for at least a week, DOT may be able to break modestly.
However, if weakness continues, DOT could eventually lose support as a result of this. This will inevitably lead to a deeper downturn.
Is it the proper moment to invest in DOT?
Many crypto experts believe that the marketplace may remain bearish for a few months. Although there will be brief bull runs now and then, the majority of them will be fleeting.
So, it might be best to wait until the market stabilizes before making any big moves.
If you're buying crypto for a short-term investment, current market conditions may not be ideal. However, for long-term buyers, DOT's pricing discount right now makes it a very attractive investment.
After all, DOT is one of the most popular and promising cryptos on the market. Its technology is sound, and its team is competent. It's only a matter of time before Polkadot hits its all-time high again.
This said, if you're feeling bullish and have some extra cash to spare, DOT may be worth considering. Just remember to set your stop-loss levels and take profits when you can.
The project has a lot of potential and the team is making progress on its roadmap. The price could correct lower in the short term, but if you're in it for the long haul. DOT could be a good addition to your portfolio.
Polkadot (DOT) is a cryptocurrency that has been on a tear over the past year. The price has gone from $4 to over $30, and it doesn't show any signs of slowing down.
Investing in cryptocurrencies is risky, and you should never invest more than you can afford to lose. That being said, Polkadot (DOT) looks like a good long-term investment.
Good luck and happy trading!