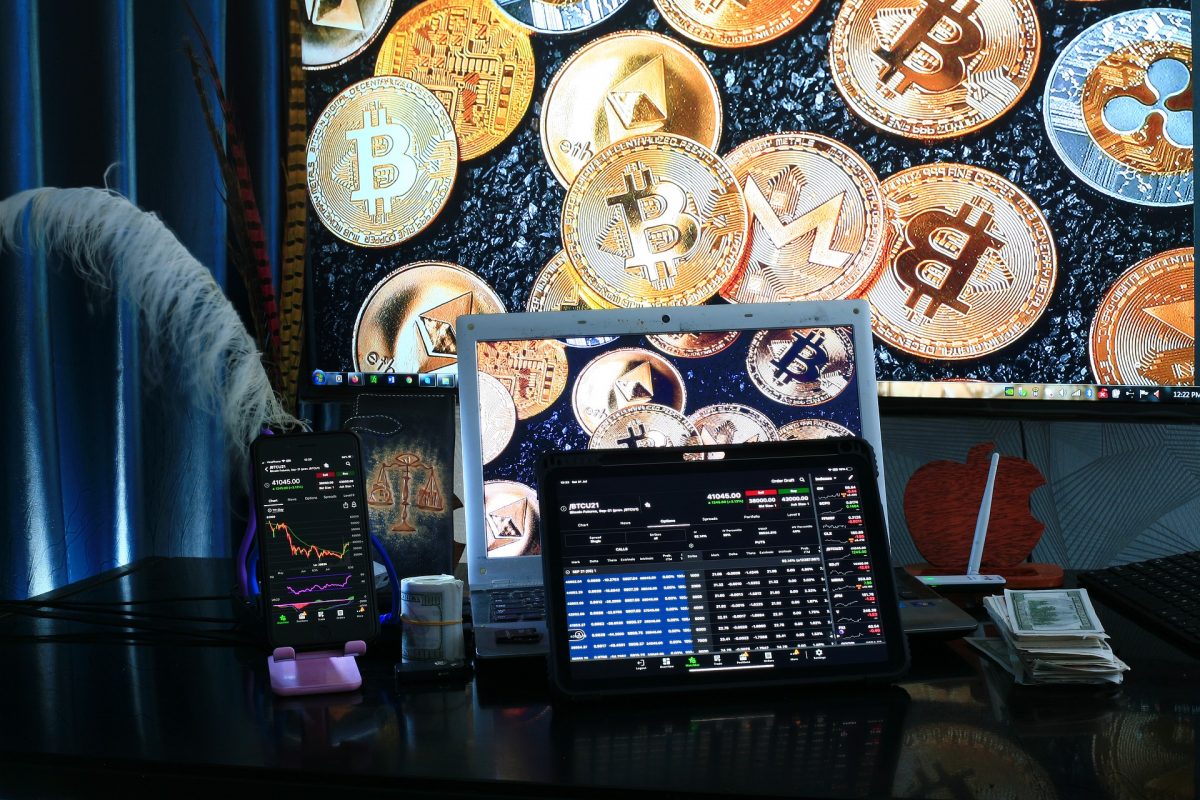 One of the questions we get asked a lot by people just starting their cryptocurrency journey is how to sell bitcoin? And we agree that this is a pretty valid question especially considering that getting your money out is just as important as investing your money in the first place.
Here is the thing you should know right from the get-go. Selling bitcoin or other cryptocurrencies for that matter is just as similar as the buying process. The only difference is that the process is reversed. To sell your bitcoin or other cryptocurrencies, you'll need to have BTC or the digital asset in your wallet. By the way, if you're still confused about how to buy bitcoin and other cryptocurrencies, you're welcome to read this detailed guide on how anyone can buy bitcoin and other digital assets. 
Thanks to the many advancements in the crypto space, you can now seamlessly buy bitcoin via a number of ways we will expound on shortly. Whenever you are ready to sell all or some of your digital assets, you can easily do so via some platforms including selling your asset on an online crypto exchange. You can also sell your bitcoin through peer-to-peer transactions online, offline, or via a bitcoin ATM.
Let us take a minute to deeply explore all of the awesome ways anyone can sell their cryptocurrency without sweating it.
Cryptocurrency exchanges
Despite the several disadvantages of cryptocurrency exchanges, there is no denying the fact that exchanges are one of the most brilliant and hassle-free ways anyone can use to trade their bitcoin. For starters, it's important you know that crypto exchanges act as intermediaries and link crypto holders with buyers who are willing to trade their digital assets. 
To get started with a crypto exchange, you must first set up an account on your preferred exchange. Many of the top exchanges we have come across usually require their customers to go through some complicated identity verification process. While this can be a little challenging, you must understand that hackers are always preying and looking to steal your funds, so it's easy to see why some of these crypto exchanges make security a priority.
Also, before signing up for any crypto exchange, keep an eye out for exchange-based restrictions as it relates to your country or region. This is especially true, considering that some exchanges ban participation from specific regions. 
Once you have successfully set up an account on your preferred exchange and transferred your bitcoin or crypto asset to that exchange ( or if you already have an account that holds your bitcoin), you can simply just proceed to place a sell order, stating explicitly the type of crypto asset you'd like to trade, the amount you're willing to trade as well as your asking price per unit. Once you have entered all of the details, the exchange will automatically execute the transaction once someone matches your offer. But before you get excited at the whole idea of cryptocurrency trading, keep in mind that trading cryptocurrencies can be a lot more complicated than this brief description we have given.
After the funds have been credited to your account, you'll need to then proceed to withdraw them to the bank that is linked to your crypto trading account. Just so you know, the whole process can take an insane amount of time, especially if your preferred exchange has some running liquidity problem or is experiencing issues with its bank. Many months before Mt. Gox exchange declared bankruptcy, it experienced a similar problem. More so, a lot of banks outrightly decline to process transactions with funds gotten from cryptocurrency trading. 
Also, you need to look out for any type of withdrawal fees that will come into effect when trading on your preferred cryptocurrency platform. Another thing you should know is that some exchanges have a limit on the amount of money you can withdraw at a go. But if you remain loyal to the platform or upload all of the relevant documentation for KYC (Know Your Customer) and Anti-Money Laundering (AML), you should get your limits increased.
While dealing with exchanges, you must always remember that despite offering wallet services, these platforms are by no means a secure, and reliable place to save your fiat or digital assets. And that's because these platforms are constantly being targeted by hackers. Not just that, there are also several instances, where exchanges have shut down their activities following the mismanagement of users' funds. Also, there are cases where exchanges disappear into thin air with users' money.
Another way you can sell off your bitcoin is to convert it into a stablecoin on an exchange and proceed to withdraw your stablecoin to a personal wallet off the exchange. While you can store those funds on the exchange, always remember that doing so comes with its own advantages and disadvantages. To this end, we always recommend taking responsibility for your own funds. By taking responsibility, we mean, storing your funds in a secure offline wallet. This is a great option if you have a large amount of crypto-asset you'll not be needing for a while. Withdrawing your funds to a personal offline wallet gives you more control over your funds.
In case you're new to the whole crypto space, always remember that a stablecoin is a digital asset pegged to the value of a specific asset, in most cases, a fiat currency like the U.S. dollar. As of right now, there are tons of stablecoins in the crypto space that you can exchange your BTC for. 
Another brilliant way anyone can sell bitcoin using the services provided by crypto exchanges is to spend your digital asset using one of the many crypto-based payment cards on the market.
Let us quickly add that there are several ways you can use such cards. On a general note, a user's digital asset can be converted into cash at the point of the sale. This makes the cards usable at locations where traditional card payments are accepted. On the flip side, some cards are designed to let users load stablecoins onto a crypto-friendly card. The cool thing about this option is that users will not be subject to the volatility that is associated with cryptocurrencies when using these cards.
Direct trades (person-to-person)
Another brilliant way crypto users can sell off their bitcoin is through direct trade with other parties, either online or face to face. And guess what, there are several ways you can achieve this. You can either set up a direct meeting with the party involved or simply execute the transaction online via a specialized platform that allows these types of transactions.
Online P2P selling
There is no shortage of options when it comes to selling your bitcoins and P2P selling is one way to do that. With online P2P bitcoin sales, there are several platforms including reputable crypto exchanges where you can easily facilitate P2P transactions almost seamlessly. In one way or another, P2P-based platforms make it possible for anyone to trade bitcoin for cash with interested parties online.
With P2P platforms, bitcoin buyers put out listings on these platforms with their desired price as well as the amount of bitcoin they would like to buy. Interested parties then go through these listings, find a buyer who matches their asking price, and complete the sale by simply following the instructions provided by the platform.
Most of these platforms typically have an escrow function. This is intentionally designed to provide robust security for transacting parties while facilitating asset transfer. Depending on the payment option used, the seller may get a transfer directly to their bank account, card, wire transfer, or an agreement to receive a transfer through a popular traditional payment platform.
Face-to-face transactions
Bitcoin holders can also sell their digital assets at an in-person location. While some online platforms allow customers to sell BTC in person for cash, these parties can also arrange a meeting with friends or family and sell their bitcoin for cash. To sell BTC in person, you need to have a robust understanding of how to send bitcoin. Also, you'll need to have a crypto wallet or a platform that allows you to store your funds. An example will be a crypto exchange like Coinbase and Binance. 
Since the price of Bitcoin is constantly fluctuating, it's super important you know the current price before facilitating an in-person sale. That said, most bitcoin traders use current rates across popular exchanges to determine the price when facilitating transactions. Also, you can make use of the bitcoin price index across several crypto websites to determine the current price of the number one cryptocurrency by market cap. 
In several parts of the world, there are tons of shops or physical locations where individuals can easily go to exchange their bitcoin for fiat or vice versa. So depending on what works for you, you'll find these services worth giving a try.
While trading bitcoin, always remember that bitcoin can trade for different prices across different exchanges. Also, bitcoin can trade for different prices, across Europe and Asia. This discrepancy is what experts refer to as a premium. Simply put, a bitcoin price premium is an amount at which an asset trades below or above the rest of the market or an underlying asset's price. For instance, bitcoin trades at a comparatively higher price in South Korea, a market which experts refer to as the "Kimchi premium." Also, the Coinbase Pro crypto exchange has also been known to have a Bitcoin price premium.
When executing bitcoin transactions whether via a platform or with an individual, it's important to trade with caution and that's because there are potential dangers that come with trading with complete strangers. So before executing an in-person bitcoin transaction, make sure you do your due diligence.
Bitcoin ATMs
Even though bitcoin ATMs look like traditional cash machines, these machines aren't anything like the traditional ATMs you come across on a daily basis. Instead of connecting to users' bank accounts, Bitcoin ATMs are brilliantly designed to be connected to the internet. When connected to the internet, these devices then allow individuals to facilitate Bitcoin transactions.
Simply put, Bitcoin ATMs allow users to seamlessly scan a wallet QR code and then proceed to sell bitcoin for cash. While bitcoin ATMs are slowly gaining traction, these devices are scattered across the globe and one can easily find their locations via the internet. But before opting for Bitcoin ATMs transactions, always remember that using these devices to facilitate bitcoin transactions usually comes with high fees, especially when you compare it with the fees charged for other methods of bitcoin transactions. Also, it will interest you to know that not all bitcoin transactions allow for both buy and sell functionality. So always keep this in mind when looking for a bitcoin ATM to sell your BTC.
Some Bitcoin ATM providers require that users have an existing account before they would be able to facilitate transactions using their ATMs. The caveat with this option is that the registration process can take quite some time, energy, and effort. For instance, new users may be required to provide a telephone number for activation and notification. And guess what? That's not all, as these providers also require individuals to submit a government-issued ID, a palm scan along with a recent photo captured by the ATM's camera. Depending on the machine and the operator running it, the identification process may vary a little bit. Notwithstanding, some form of identity verification is also required when selling off your bitcoin via a bitcoin ATM.
And just so you know, Bitcoin ATM providers are mandated by law to configure their machines in line with AML and KYC requirements. This is to ensure that people aren't using these machines to launder funds. While some countries require Bitcoin ATM operators to get money transmitter licenses before they can begin operations, other countries outrightly prevent bitcoin ATMs from being installed.
After your identity must have been verified by the bitcoin provider, you'll be given a QR code along with a wallet address you'll need to send your bitcoin. Depending on the machine you're using, you'll either get cash immediately out of the machine or get a redemption code. With redemption code, you'll need to wait for the transaction to be confirmed on the bitcoin blockchain. While one confirmation is enough most times, you'll sometimes need up to six confirmations before you can proceed to withdraw cash.
Withdrawing funds
One of the most common ways to quickly convert your bitcoin into cash is to withdraw the funds to your bank account either through an automated clearing house (ACH) or via a wire transfer. Of course, this is only possible after you must have sold your bitcoin on a crypto exchange. 
On the flip side, money can seamlessly be transferred via the Single Euro Payments Area. This option services the transfers in euro. This brilliant system of money transfer is designed to make international transfers between members of the EU seamless and more efficient. Many European crypto-based exchanges accept this method. So if you ever find yourself in the EU, using this payment method wouldn't be such a bad idea.
That said, always keep in mind that these payment systems aren't the holy grail as they each have their shortcomings. For one, transfers using these systems can take quite some time, depending on the country and the amount of money being transferred. More so, the processing can take days to complete. Let also add that these systems are characterized by extra charges.
For example, some banks may charge you a set fee for SEPA payment, which could rise significantly on how quickly you want the transfer to be processed. It is also important to add that banks may not facilitate transfers to and from accounts related to crypto companies.
If you're planning to open a bank account precisely for withdrawing money made from bitcoin sales, it's important you do your due diligence and ask if your preferred bank offers these services.