GameStop and FTX US collaborate on online marketing efforts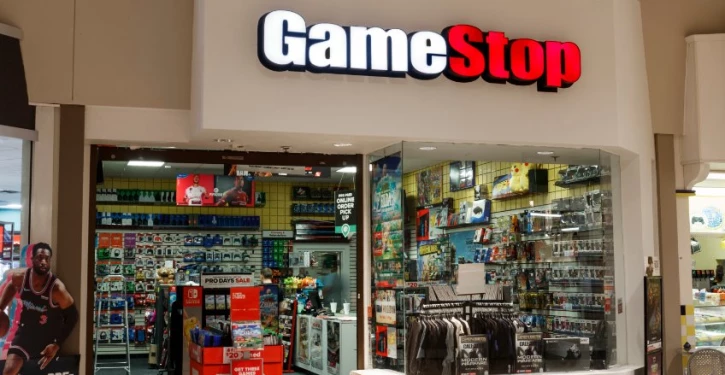 The notable video game retailer GameStop. Has just announced a collaboration with the US ancillary of FTX one of the most well-known cryptocurrency exchanges in the world.
This move comes shortly after GameStop launched an NFT marketplace and crypto wallet in collaboration with Immutable X.
GameStop's collaboration with FTX US adds to the video game retailer's crypto push. The agreement with FTX US in particular will focus on internet marketing efforts.
Its customers will be introduced to the FTX ecosystem, which includes a digital assets marketplace, as a result of the partnership.
GameStop, on the other hand, will become FTX's main partner in the United States. In addition, GameStop will provide FTX with access to its customer base and promotional channels.
FTX CEO Sam Bankman-Fried says in a statement:
"This is an amazing opportunity to continue expanding the reach of crypto and bringing in new users. GameStop is one of the most well-known brands in the world, and we're excited to help them engage their customers in a new way."
GameStop has been on a bit of a tear lately, with its stock prices surging thanks to the Redditors from r/wallstreetbets. FTX, on the other hand, is one of the leading cryptocurrency exchanges.
FTX gift cards acceptable in GameStop retail outlets
The collaboration will also enable certain GameStop retail outlets in the US to issue FTX gift cards. While announcing its second-quarter earnings report, GameStop CEO Matt Furlong says:
"The recent deal we closed with FTX is a direct outcome of our blockchain and commerce teams working together to create something unparalleled in the retail industry."
GameStop has not yet revealed the details of the agreement monetarily.
GameStop financial performances
On the day GameStop released its financial results for the second quarter of 2022. It was also announced that it would be partnering with FTX US.
In its Q2 earnings release, GameStop announced a 4% decrease in net sales to $1.14 billion. Nonetheless, this year has seen GameStop significantly increase its Web3 efforts, including the introduction of an NFT, an NFT marketplace, a wallet; and even a Web3 gaming division.
GameStop's NFT marketplace is a decentralized Ethereum-based marketplace that allows users to connect their crypto wallets, including the recently launched GameStop wallet.
FTX has become one of the go-to exchanges for NFT trading with a listing of popular NFTs. Including NBA Top Shot, Cryptokitties, and Decentraland. FTX US also allows users to trade FTX tokens, which are utility tokens that offer a discount on trading fees.
About FTX US
FTX US is a US-based cryptocurrency exchange that offers spot and derivatives trading. FTX US is a subsidiary of FTX, a global cryptocurrency derivatives exchange launched in 2019. FTX is headquartered in Hong Kong with offices in Singapore, San Francisco, and Austin.
FTXUS was founded by Sam Bankman-Fried, the CEO of Alameda Research – one of the largest crypto quantitative trading firms.
The exchange allows traders to trade cryptocurrencies such as Bitcoin (BTC), Ethereum (ETH), Litecoin (LTC), Ripple (XRP), and others in both spot and derivative trading.
FTXUS also offers leveraged tokens, which are ERC20 tokens that offer up to 3x leverage on a variety of cryptocurrencies. FTXUS is one of the few exchanges that offers 24/7 customer support.
Final Thoughts
GameStop's collaboration with FTX US adds to the video game retailer's crypto push. The agreement with FTX US in particular will focus on internet marketing efforts. It will be interesting to see how this partnership develops and what other marketing efforts GameStop has in store for the crypto space.
It will be nice to know what you think about this collaboration. Let us know what you think in the comment section!