CryptoLeaks claims derogatory: Ava Labs CEO Gün Sirer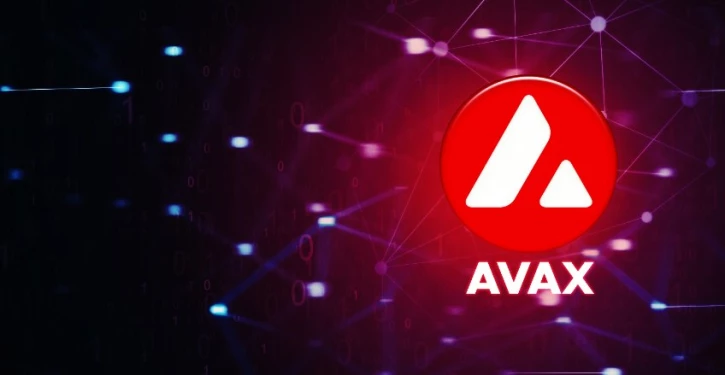 The report by CryptoLeaks has been met with much criticism by Ava Labs founder and CEO Emin Gün Sirer. Who calls it "an obvious fraud" that is "easily detectable."
Gün Sirer mentions that the allegations are depressing, and they come from "untrue claims" by Ava Labs' ex-attorney Kyle Roche. Based on Gün, Kyle had lied to one of his potential patrons about what he did for Ava Labs; to appear more convincing.
He denies that his company has done any of the activities alleged by CryptoLeaks.
"All the claims on this site are completely fictional. Ava Labs as an entity believes in openness and engaging the world head-on, not through behind-the-scenes negotiations or behavior," he says in a statement shared on Monday.
Does Ava Labs have a 'secret agreement'?
According to a recent CryptoLeaks study, the firm behind the Avalanche (AVAX) blockchain, Ava Labs. Engaged in a conspiracy against its rivals after allegedly obtaining "damning spy video" and whistleblower information.
The site reports that Ava Labs had a "secret alliance" with attorney Kyle Roche of the Roche Freedman LLP firm. Under this agreement, Roche would use the US legal system to bring targeted lawsuits against Ava Labs' competitors in a "gangster style" approach.
The following are a few of the claims that have been filed: Solana Labs, Bibox, and Dfinity Foundation.
These cases were also designed to distract the US Securities and Exchange Commission (SEC) and the Commodity Futures Trading Commission (CFTC). As well as other authorities, while also keeping them away from Ava Labs' activities.
Allegedly, Roche filed cases to facilitate access to sensitive information from Ava Lab's rivals and other crypto players in the industry. And for his role, Roche ostensibly received 1% of the AVAX supply.
This is not the first time Roche's name has been associated with controversial legal action in the space. As previously reported by Cointelegraph. Roche was also linked to a class-action lawsuit against major players in the industry such as Ripple, Kraken and Binance.US.
According to court documents, David Oconer, another attorney working with Roche on the CryptoLeaks case, also worked on the class-action lawsuit. Oconer is accused of having links to "rogue" law firm Silver Miller. Which has been known for filing pump-and-dump lawsuits in the past.
No need for such underhand tactics
Gün Sirer has rebutted all of these claims. Claiming that his firm does not "engage in or support" such unethical behavior as alleged by CryptoLeaks. In a tweet, he denied the accusations made in both the report and the video clips.
"I wasn't the one who directed Roche in his selection of cases, and I don't think anyone else at Ava Labs did either. We never give him materials or information, and we don't trust him with our legal affairs."
Further, Sirer notes that Roche had never been to the Ava Labs office. And that he was not privy to any non-public information about the company. He also rubbished claims that Roche had made a personal profit of $250,000 by shorting Bitcoin following the publication of the report.
"Roche doesn't work for us, has never been to our office, and knows nothing about our business that isn't public. The idea that he made $250k by shorting BTC after publishing the report is absurd on its face: the market moved against him," Sirer tweeted.
The accusations against Roche and CryptoLeaks come at a time when the crypto industry is already reeling; under the scrutiny of regulators.
Recently, the U.S. Securities and Exchange Commission (SEC) charged Ripple with conducting unregistered security offering worth $1.3 billion. The lawsuit could have a ripple effect across the entire industry, as many projects have raised funds through similar token sales.