Dubai, a city in the United Arab Emirates, is quickly becoming a hub for cryptocurrency and blockchain businesses.
In an attempt to attract crypto investment into the country, Dubai has created extremely favorable rules for these types of businesses.
For example, there is no personal income tax or corporate tax in Dubai.
As a result, major crypto firms are rushing to open new branches in Dubai because of its new virtual asset licenses.
By this, Dubai is the newest country pursuing to become a hub for crypto investors and businesses, following the footsteps of Canada's Alberta province.
One of the major crypto outfits, Bybit, plans to relocate its global headquarters from Singapore to Dubai.
To be able to compete with its counterparts in the major league of cryptocurrency.
Bybit intends to join Binance, FTX, and Crypto.com in establishing a foothold in the ultramodern city of Dubai.
According to Dubai's Department of Economic Development (DED), the new regulatory framework for crypto businesses will include three main types of licenses.
These are the trading license, the custody and wallet service provider license, and the initial coin offering (ICO) promoter license.
Why are crypto firms shifting base, especially from a country like Singapore? Here is the answer.
While Singapore has only just granted a few approvals to crypto groups that requested licenses.
Dubai, On the other hand, has successfully attracted the crypto big-league.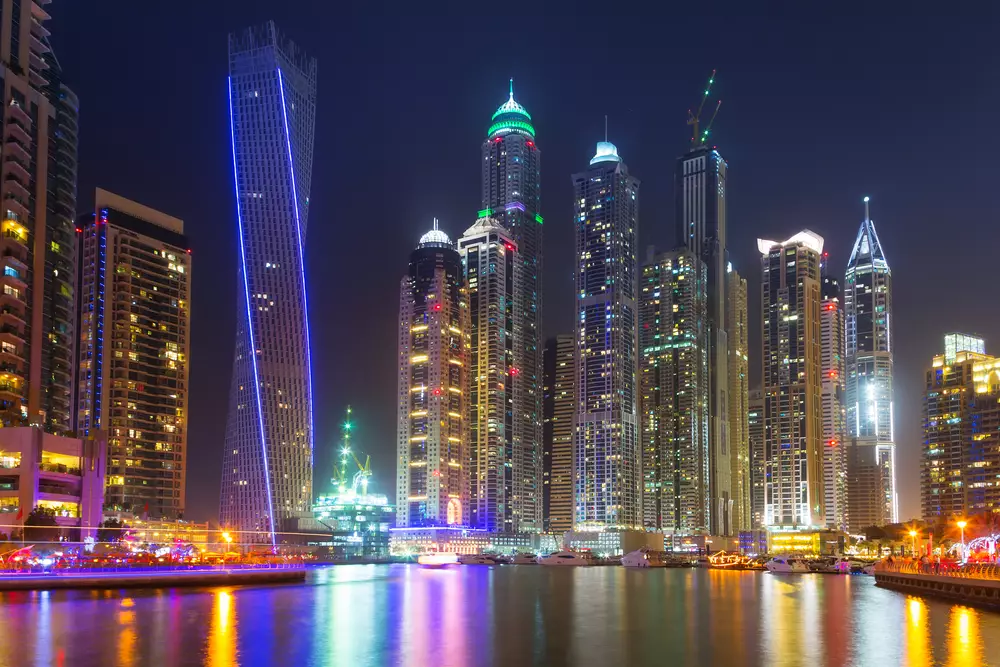 With the kickoff of its licensing scheme which appears to be more encompassing than Singapore's.
So far, the Dubai Financial Services Authority has received about 50 applications for the new licenses.
The agency says it will grant the licenses within two weeks to the requesting companies.
From Singapore, the Change Happens
Previously, Singapore is touted as one of the leading crypto hubs of Asia.
After China descended heavily on digital assets last year with harsh regulations, this makes crypto investors seek greener pastures.
Presently, the crypto convoy appears to have taken off.
And several firms on the convoy have turned to a more receptive location with better regulations that aid their progress.
One of these companies is Binance, which is the largest cryptocurrency exchange by volume.
The company announced in March that it would set up an office in Dubai.
Dubai has proven to be a more attractive destination for crypto and blockchain businesses with its clear regulations and permissive attitude.
The crypto exchange had previously – in December 2021 – signed an agreement with Dubai World Trade Center – a tax-free business park – in a bid to advise on the regulatory framework of the Gulf state.
The Digital Asset Regulatory Authority, which was set up early this month, has now issued a license to Binance.
This goes to show that Dubai is becoming a go-to destination for many crypto firms as it offers a regulatory-friendly environment.
However, there are speculations about the competence of the regulatory process in Dubai.
Consequently, the Financial Action Task Force – a global money-laundering watchdog – has placed the UAE on their "grey list."
Where they will closely monitor the procedures of cryptocurrency operations to prevent the flow of dirty money.
The Role Of Western Regulators In Dubai's Regulation
Lawyers and previous regulators in the United Kingdom and the United States have argued.
That simply issuing licenses to crypto exchanges is not a sufficient proof that they are licensed under appropriate supervision. 
Dubai, however, is trying to show that they are on top of the regulatory game.
By implementing a "sandbox" testing environment for exchanges to operate within before being granted a full license.
It is obvious that with these developments, Dubai is making a concerted effort to establish itself as a major crypto player.