Cristiano Ronaldo unveils NFT collection on Binance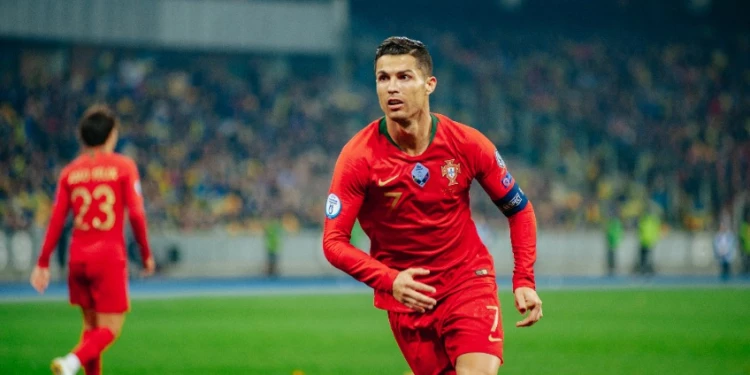 On Friday, November 18th, Cristiano Ronaldo will be releasing his first NFT collection in partnership with Binance. Through what is being dubbed a 'global marketing initiative.'
To mark the 10th anniversary of his first match for Manchester United. Portuguese footballer Cristiano Ronaldo has partnered with the world's largest cryptocurrency exchange to release an NFT.
The CR7 First NFT Collection will include a unique digital token that is based on blockchain technology. And can be managed, used or traded securely and anonymously.
The collection is valued at more than $500,000 and includes exclusive items such as sneakers, football cleats and football shirts, among other things.
The collection shall be released at 9 am UTC. All CR7 first NFTs will be distributed on the Binance Launchpad. A token sale platform that enables high-quality blockchain projects to raise capital through exclusive token sales.
The CR7 non-fungible token collection
The partnership with Cristiano Ronaldo is designed to make Web3 more accessible to the millions of people who follow Binance through NFTs.
Binance Co-Founder and Chief Marketing Officer He Yi says of the partnership:
"We are proud to announce our new partnership with Cristiano Ronaldo, which will enable more people to understand blockchain technology and how we are using it to build Web3 infrastructure for the sports and entertainment industry."
The NFT collection by the footballer will include 7 animated collectibles with four stages of uniqueness; Normal, Rare (R), Super Rare (SR) and Super Super Rare (SSR).
The NFTs collection of animations featuring Ronaldo in various poses can be bought on the Binance Dapps platform Launchpad. The QR code will be 'affixed' to the animation.
Via the partnership, the leading football player is aiming to widen blockchain awareness to a larger audience. Additionally, he is looking forward to providing the football fans with a unique ownership experience, says the statement.
The football star also thanked Changpeng Zhao for expanding his vision of blockchain and cryptocurrency to the sports, entertainment and gaming sectors. Commenting on the same he stated: "I'm thrilled to be part of Binance launchpad, which is designed as an ICO."
Each NFT collectible will have a unique and unforgeable DNA that can be tracked on the blockchain. They can also come with various events, tournaments, and challenges where users can win CR7 Tokens and other valuable prizes.
The star striker is known for his famous bicycle kicks in the early years of his football career in Portugal. Each NFT collectible will have an iconic scene from Ronaldo's football career featuring his bicycle kicks.
Ronaldo also commented: "It is a pleasure to enter the world of Blockchain and cryptocurrency, I hope that my fans are just as excited about the project."
The project has been described by Binance CEO Changpeng Zhao as a "game changer for the cryptocurrency space." It is fully compliant with Binance Chain, which allows users to buy items using the native CR7 Token; or any other accepted coin on their platform.
The collectibles can be stored in any wallet that supports ERC-20 tokens, such as MetaMask or the Trust Wallet. Fans will also have access to a unique smart contract feature, which lets them transfer and sell their tokens on other platforms.
The NFT comes after the FTX debacle, in which Binance was involved. Binance had wanted to buy out the exchange before realizing that there were financial issues with its books.
About Cristiano Ronaldo
Cristiano Ronaldo is a Portuguese footballer, he plays for Portugal's national team and the Spanish club Real Madrid. He is widely regarded as one of the best players across the globe, with numerous publications ranking him; as one of the top 10 footballers in history.
Ronaldo holds several records from his time as a football player and has won numerous accolades, including the Ballon d'Or award.