BlockFills now supports cash-settled crypto CFDs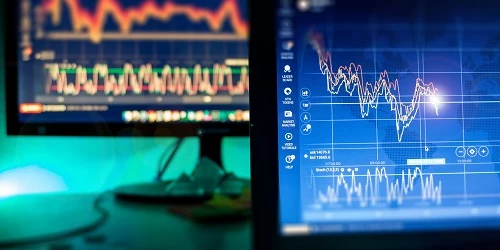 BlockFills, an internationally known and respected provider of trading and financial technology for the crypto industry. Is now making it easier for investors to trade digital assets via CFDs ("contracts for differences").
These CFDs allow for the trading of cryptocurrency without physically owning it, and offer cash settlements instead.
This new offering allows BlockFills to provide greater access and flexibility for traders, as well as expanded portfolio diversification options for investors. The integration is currently live on BlockFills' platform, with several major cryptocurrencies available for cash-settled CFD trading.
BlockFills continues to expand its services and offerings, solidifying its position as a leader in the cryptocurrency trading space.
BlockFills enables cash-cleared CFDs utilizing Phoenix's front-end
On Monday, BlockFills says it would offer a CFD product using its (SaaS) Software-as-a-Service solution Phoenix. The foremost front-end platform that only supported spot crypto trading in the past is now targeted at corporate investors.
Phoenix, the fintech firm, now supports spot crypto assets as well as cash-settled CFDs or perpetual futures.
In a statement, the co-founder and CEO of the Chicago-based firm Nick Hammer, notes that the integration is key to long-standing market demand for "a trading solution with ample liquidity for cash-settled crypto derivatives and an excellent front end."
"Many people are interested in what we offered because it allows them to trade volatile markets without the complication of physical settlement," Hammer states through a press handout.
BlockFills is working with Basis Capital Markets to make the new product available. The corporate-focused platform will help distribute the perpetual futures product to non-US institutions globally.
The company promises that its qualified clients will have access to deep crypto CFD liquidity 24/7, with prices displayed in multiple fiat currencies; including USD, EUR, GBP, and JPY.
BlockFills began in 2018 and its digital asset technology is accessible to institutional clients all around the world, currently spanning; more than 50 countries.
As stated by CoinJournal, Nexo and BlockFills partnered up in February of 2022. With plans to develop prime brokerage services for leading cryptocurrency miners.
In June, the company announced the listing of CME Group crypto derivatives products. BlockFills also offers spot trading on major crypto assets including Bitcoin, Ethereum, Litecoin and XRP.
This latest move to support cash-settled crypto CFDs is just one more way BlockFills is leading the change. In bringing institutional-grade services to the digital asset world. With BlockFills, qualified clients now have access to a wide range of options for trading and managing their crypto assets.
BlockFills is committed to continuously expanding its offerings, and staying at the forefront of the evolving digital asset industry.
Traders can now trade the world's most popular cryptocurrencies without having to physically hold them. Adding even more flexibility and potential profit opportunities to BlockFills' already robust platform.
As always, BlockFills prioritizes the safety and security of its client's assets. Offering top-notch custody solutions and strict adherence to regulatory compliance. With BlockFills, qualified clients can trade cash-settled crypto CFDs with peace of mind.
About BlockFills
BlockFills is a technology provider for institutional investors, offering advanced digital asset trading solutions. The company's platform includes prime brokerage services, deep liquidity pools, and 24/7 market access. BlockFills operates globally, serving clients in over 50 countries.
This new offering of cash-settled crypto CFDs is just one example of BlockFills' commitment. To provide innovative and reliable trading solutions for the rapidly evolving digital asset market.
With the addition of this service, BlockFills continues to solidify its position as a leading player in the institutional crypto space.
Conclusion
BlockFills' addition of cash-settled crypto CFDs further enhances their already robust platform. And solidifies their position as a leading player in the institutional cryptocurrency market. Investors can expect continued innovation and reliable trading solutions from BlockFills.