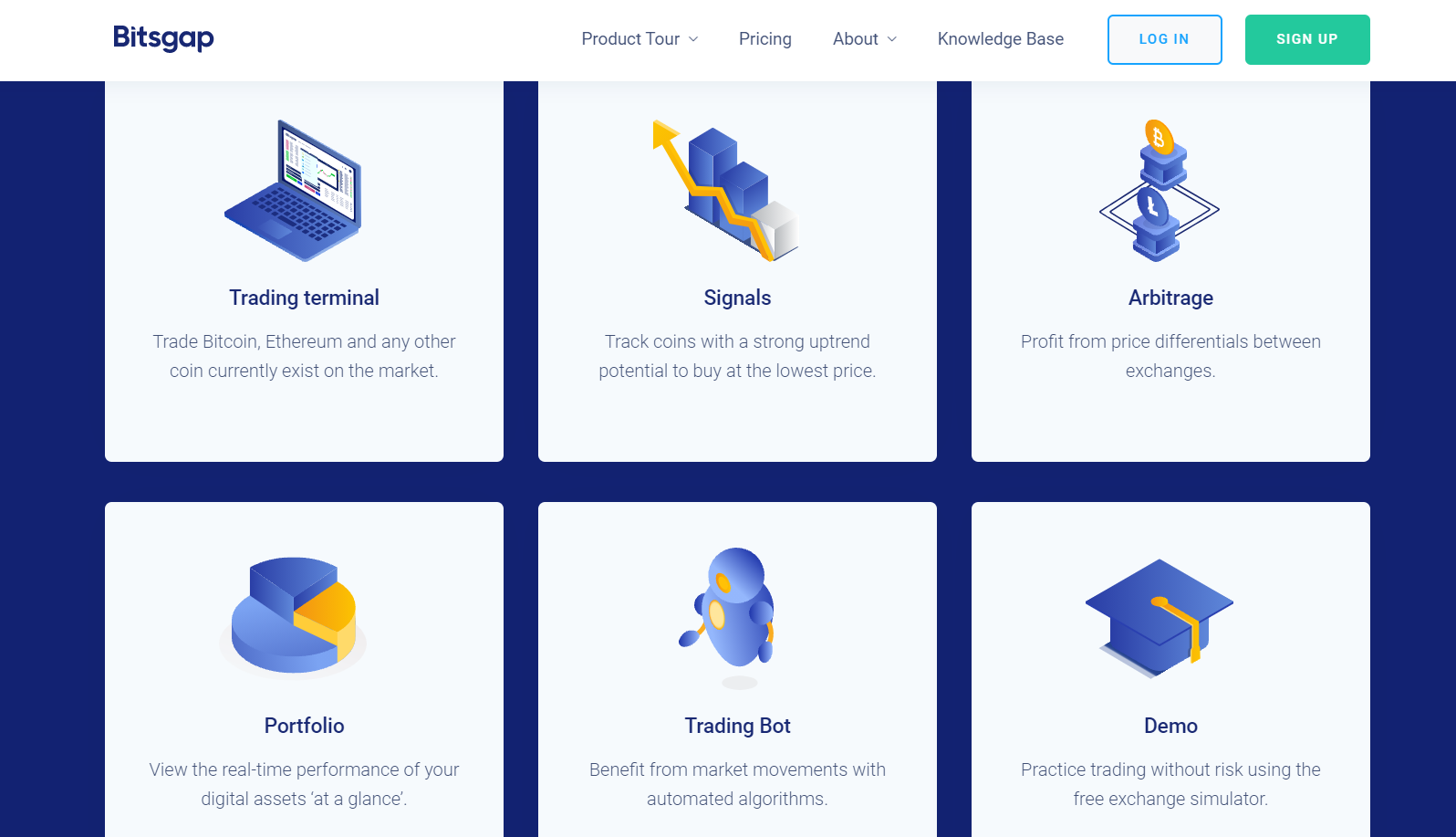 What is Bitsgap exactly?
Bitsgap was founded in 2018 and offers a wide range of services to digital asset traders. You can find a variety of services, including portfolio management, signals, demo mode and trading bots.
Bitsgap is not limited to one type of crypto trading and forces users to use different platforms to meet their needs. Bitsgap makes it easier to manage your cryptocurrency portfolio, as well as perform important trading tasks.
This sets Bitsgap aside from other services that rely on a single model. Bitsgap allows traders to combine their portfolio management and trading app needs.
Demo mode allows you to simulate trading tasks without involving funds.
This ensures novice traders have ample practice with the mechanisms before they spend any real money. Expert traders are able to test their strategies before they spend money. This feature can be combined with Bitsgap's trading bot and could prove extremely helpful for traders of all levels.
It allows you to combine the trading bot with other services seamlessly. This greatly enhances the platform's value proposition and makes it an excellent choice, especially for professional traders who use all these services daily.
Bitsgap-supported exchanges


Bitsgap makes trading crypto easy by allowing you to connect all exchanges at once. This offers a number of benefits such as the ability to execute arbitrage strategy with ease and deploy advanced robots to trade simultaneously across multiple platforms.

Bitsgap has 25 supported cryptocurrency exchanges. These include well-known and large-scale companies such as:
Binance. Bitfinex. Bittrex. Gemini. Poloniex. Bitstamp. Kraken. KuCoin. YoBit. Okex.
Traders have access over 10,000 cryptocurrency trading pairs, as well as many technical indicators to aid in formulating strategies.
Bitsgap Features
Trading
High-quality tools are available for spot and futures trading on multiple Exchanges via a single interface.

Bitsgap has the following trading features available: TradingView charts. 100+ technical indicator. Customized chart types. Trade visualization.

Bitsgap offers trading orders

To limit your losses if your trade goes sour, you can use Stop-Loss orders and Take-Profit order.
Shadow Order is a trading option that allows you access the exchange's orders book. Orders can only be executed when your set price has been reached. Only API will allow you to place an order, but it will not be visible to any other traders.
Stop Limit Orders may be placed at a price at which it is considered to be a limit order.
Market Orders allows for instant execution of orders at the best market prices.

Trading Bot
Bitsgap provides a competitive advantage in fluctuating markets. There are minimal risks and their automated algorithms can generate profit on any market move, up or down.
The GRID algorithm is the basis of Bitsgap's trading robot. It allows the trader to specify a range and limit for investments and then distributes the investments proportionally. GRID will place a second sell order at a slightly lower price than the market value each time the system executes a limit-order.
Signals
Bitsgap analyzes more than 10,000 crypto pairs every second. Their algorithms automatically detect the coins that have the strongest potential.

Bitsgap algorithms monitor thousands of crypto pairs 24 hours a day to find anomalies. They present them all in this tab. This allows you to see which coins are the most profitable for trading and can set a Smart Order. Smart-Order combines Stop-Loss as well as Take-Profit orders. Bitsgap can complete your order if any of your predefined conditions is met.
Crypto Arbitrage
You can make a profit by buying crypto at a lower price and then selling it at a higher price on another exchange. Bitsgap shows arbitrage opportunities and tracks crypto prices on multiple exchanges. Bitsgap makes it easy to search for different currencies and to assign balance when you execute an arbitrage.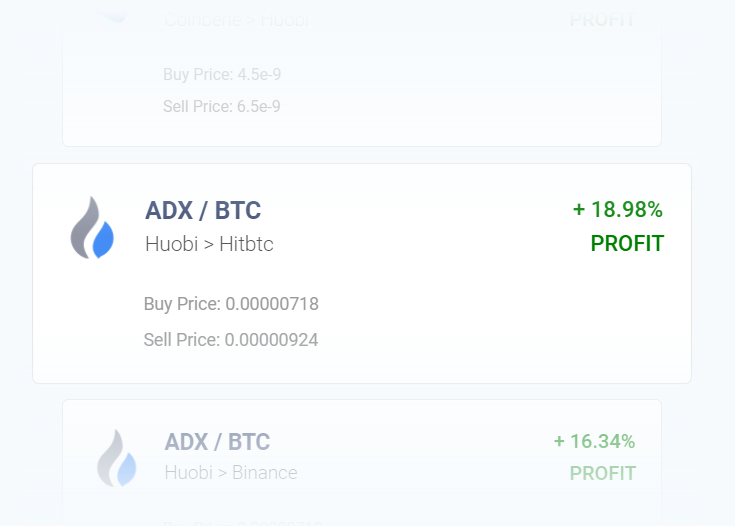 Bitsgap Portfolio

With the portfolio tracker, you can see all your holdings and ROI (Return On Investment) as well as positions. Through API keys, all the exchanges you own can be connected to your Bitsgap account. You have full access to your entire crypto portfolio.

What your Bitsgap portfolio does:
Automated update of all transactions
Based on your trading history, perform tracking
Access all your crypto assets faster
Real-time overview of trades, performances, and balances
Bitsgap demo account
Demo account funds will be used to fund your trading strategy and to get familiar with the platform.
You can sharpen your skills by using 5 BTC virtual currencies on 5 popular crypto exchanges. In addition to having access live market data, you also have access to 5 BTC virtual funds. A demo account gives you access to all the main features of Bitsgap: you can test Arbitrage and Signals as well as Trading Bots.
How to get started with Bitsgap
Register now for a Bitsgap Account at https://Bitsgap.com/
Connect your exchanges
Trade cryptocurrency now or use the Demo account until you are comfortable.
Bitsgap Security
The platform has standard safety features that are found on crypto trading platforms, such as:

1. When a login arrives from an unknown device, we send you email notifications.
2. 2FA
3. Firewalls protect information from being intercepted and made secure.
Conclusion: Bitsgap review

Bitsgap provides all the usual features found on various crypto platforms, and is an all-rounder platform. All the features you need to trade on traditional crypto exchanges, get trading signals and track your entire portfolio on one platform are available. There are many trading bots available if you are looking to trade crypto. Please see our guide on trading bots.