Bitcoin will remain a major asset: Mike Novogratz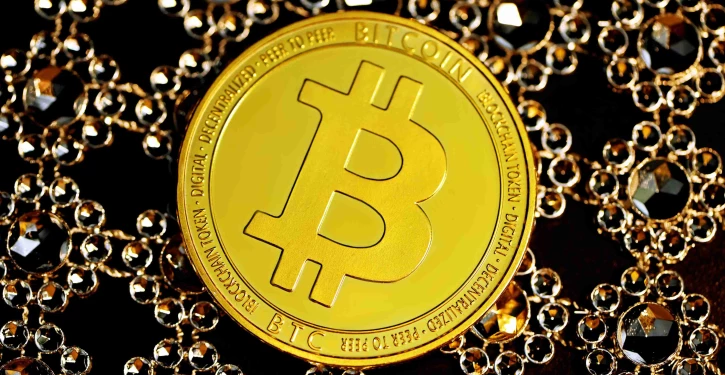 Mike Novogratz, the CEO of Galaxy Digital, recently stated in an interview with New York Magazine that Bitcoin will not go away as a macro asset.
Bitcoin has come a long way since it was created in 2009, with its price reaching new all-time highs almost every year. Despite its volatility, Bitcoin has become a major asset class that is here to stay, according to Novogratz.
"I think Bitcoin is going to be a store of value," he says.
He made this statement when asked about the ongoing bear market. Novogratz says;
"You have to put things in perspective. If I told you at the beginning of the pandemic you could buy Zoom stock or bitcoin — today, you would have doubled your money on bitcoin, and you'd have made nothing on Zoom. So that's what I think is hard for people to get their heads around. This had been a complete and total old-school ass-beating. But it's important not to throw the baby out with the bathwater because we had a speculative mania in lots of asset classes. Bitcoin is not going away as a macro asset. Web3 is not going away."
Novogratz believes that the metaverse will become more popular over time. People will spend more digital assets within the metaverse in the future.
Bitcoin, he says, will remain a major asset within this new digital world.
"I think Bitcoin will be a store of value in the Metaverse. I think people are going to want to transact in Bitcoin because it's faster than Ethereum and it's more stable than some of the other stuff out there," he states.
Bitcoin, he argues, is similar to gold in that. It is a haven asset that people can invest in during times of economic uncertainty.
"Bitcoin is like digital gold. I think it's going to be a macro asset that people put 5-10% of their assets into," he states.
Novogratz said that each bear market is different. He stated that the current market crash is not like the one we saw in 2018 or 2014. He says:
"I'm hoping we witnessed the worst last weekend. I'd be more confident of that if I knew where inflation was going to be in the next two quarters. But if you had a sell order, you most likely sold — Ethereum went down to $890, and bitcoin went down to $17,900. And so I think now you're going to see the triage you see after big crashes, where people are a little less risky or a lot less risky. And so, in all likelihood, we have a big recession coming. And that's not terrible for crypto, but it's terrible for the economy. And it's not good for the stock market."
The collapse of the UST stablecoin a few weeks ago has sent shivers down the crypto community's spine. However, Novogratz went on to say that even if Tether's value fell by 90%, it wouldn't be fatal to the cryptocurrency market.
Following a 4% increase in value in the previous seven days, bitcoin is once again trading above $21,000.
The leading cryptocurrency hit a new all-time high of $24,200 on some exchanges yesterday before correcting lower. Bitcoin's price is currently consolidating below the $23k mark.
Ethereum's native token ETH is up by almost 3% both for the day and for the week. The second-largest cryptocurrency is trading at $636 at press time.
XRP is the third-largest cryptocurrency by market capitalization. Is up by almost 4% over the last 24 hours and is currently changing hands at $0.62.
Do you agree with Novogratz? Please hit the comment section and let us know what you think!