Bitcoin investors lost more than $7 billion: Glassnode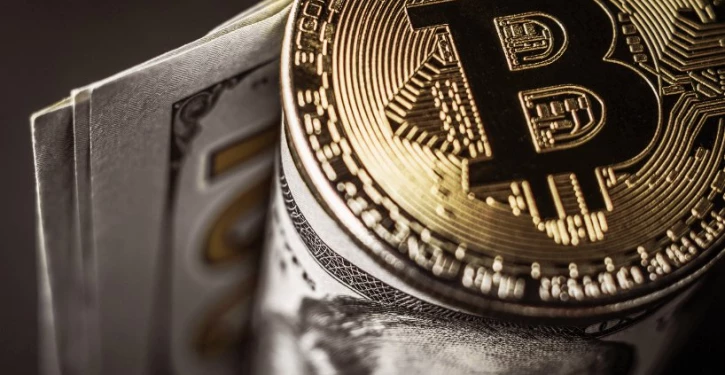 According to data from Glassnode, Bitcoin investors incurred a historic $7.3 billion in losses over three days last week.
The firm's "Realized Value Lost" metric tracks the value of Bitcoin that has been lost forever. Due to HODLers selling at a price lower than their purchase price.
Glassnode says that the $7.3 billion figure is the largest amount of value ever lost in such a short period.
According to the company's data, investors who were fleeing.
From continued sell-off pressure liquidated positions, they had acquired at considerably higher prices, resulting in a significant actual loss. Glassnode determines a loss when the price of a cryptocurrency changes.
When comparing the previous and current prices. Glassnode calculates a realized loss based on when a coin moves and what price it moves.
It compares the last price to the current price, determining whether or not there has been an actual decline in value.
The Glassnode team notes that this kind of capitulation is often seen as a signal. That the market has hit a bottom and is ready to start moving back up.
"Historically, such short-term capitulation events have been excellent buying opportunities in the Bitcoin market," Glassnode says.
Glassnode's data also showed that there was a large spike in the number of new Bitcoin addresses created on June 19. That same day the price fell sharply.
This suggests that many new investors jumped into the market after seeing the dip as a buying opportunity.
According to a Glassnode Tweet, the data also showed that while there was a lot of selling pressure on June 19. It has since subsided and there are now more whales accumulating Bitcoin than selling.
Long-term investors are selling
In the aftermath of Bitcoin's price collapse, investors sold off roughly 555,000 BTC in the $23,000 to $18,000 price range
Glassnode's data shows that this selling pressure came from long-term investors, as most of the coins moved were held for over a year.
This is in contrast to the last time Bitcoin crashed in early 2020. When short-term holders were selling and long-term holders were buying.
The Glassnode data suggests that this time around, long-term holders are less confident in Bitcoin's future price.
In particular, this includes 178,000 BTC belonging to Long-Term Holders. With some of the assets being sold for $69,000 — the peak price achieved by Bitcoin in November 2021. The sellers were hit with a -75 percent loss of their assets.
Long-term investor balances have fallen to levels last seen in September of 2021, on average; with LTH selling 1.31% of its total investments.
The theory has it that long-term holders are more patient and have a better understanding of the market and its cycles.
Glassnode's data supports this theory, as it shows that LTH generally sells during bear markets and buys during bull markets.
In the case of Bitcoin's most recent bull run. Many LTH were likely bought near the bottom of the market in December 2018 and held until recently.
"The majority of wallet ages, from Shrimp to Whales, now have larger unrealized losses than they did in March 2020. The least successful wallet category has unrealized losses equal to 30% of the Market Cap and 1-100 $BTC." Glassnode writes.
On Monday evening, bitcoin was trading at around $20,190, with intraday lows of $19,700 and intraday highs of $20,900. Establishing the $21,000-$23,000 zone as a potential new resistance region.
Glassnode's data also suggests that there are more long-term holders of bitcoin. Than there were at the peak of the last bull run in December 2017.
The firm concludes: "The current trend of Bitcoin is unsustainable in the long term, as it is becoming increasingly difficult for new investors; to buy BTC at a profit."