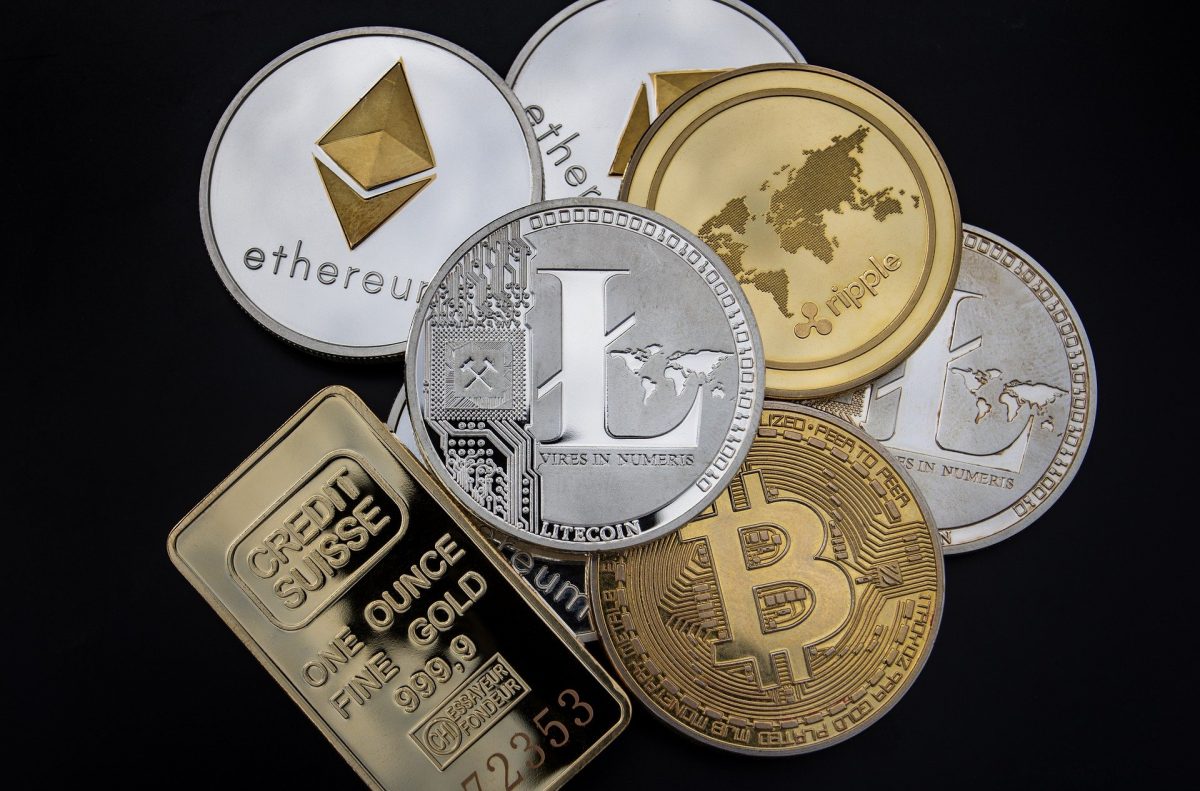 Starting your cryptocurrency journey can be a little daunting, but with the myriads of great crypto apps out there, you can get the hang of cryptocurrency without sweating it.
Unfortunately, with the tons of cryptocurrency apps on the market today, crypto enthusiasts are spoilt for choice when it comes to choosing the best cryptocurrency apps that ticks all their boxes. But not to worry, we have all that covered as we have put together a list of the best cryptocurrency apps. We love these apps because they have great features and functionalities that make it pretty easy for anyone to get into cryptocurrency trading.
If you have always wanted to get into cryptocurrency without all of the headaches that newbies encounter in this industry, you're welcome to read today's post for everything you need to know about cryptocurrency apps.
Without further ado, here are the best cryptocurrency apps on the market currently. Whether you're a beginner or have been in this industry for some time, you should be able to find your way around cryptocurrency using one of these apps.
1. Gemini
Since this brilliant cryptocurrency app launched several years ago, it has become the number one choice for many crypto enthusiasts, and we aren't surprised. There are so many amazing things to like about this app. For starters, Gemini lets you trade dozens of cryptocurrencies. And guess what? This app has taken security and transparency to the next level, winning the trust of both new and experienced traders. With exciting features and functionalities, Gemini is more than just a trading app.
Gemini was founded in 2014. Today, the crypto platform is one of the most popular digital asset exchanges in the US. In terms of robust security, very few crypto apps can match the security architecture provided by Gemini.
Without mincing words, Gemini is among the very few fully regulated exchanges in the U.S. Plus, the platform has never been hacked, which is another impressive feat.
If you're interested in a crypto app that keeps your assets safe while allowing you to navigate the crypto space without any limitations, you'll not be disappointed to give Gemini a try.
2. CoinBase
Coinbase has earned its place among the best cryptocurrency apps out there. And we love the fact that the platform allows users to trade multiple crypto assets, including Bitcoin, Ethereum, BAT, Litecoin, ZRX, USDT, Bitcoin Cash, and others.
While the Coinbase website boasts an intuitive interface that makes it easy for anyone to get around cryptocurrency trading, the Coinbase app makes things even easier for newbies who are still yet to get the hang of cryptocurrency trading.
And like many cryptocurrency apps out there, Coinbase has doubled down on its security architecture. With the Coinbase crypto app, you can be rest assured that your digital assets are safe.
The icing on the cake is the app's interface which is both user-friendly and intuitive. While the app lets users track all their trades directly from the app's dashboard, the Coinbase app also provides users with an opportunity to earn rewards on some digital assets.
3. eToro
eToro has become a household name in the crypto space, and we aren't surprised one bit. With eToro, crypto users can trade multiple digital assets, including big names like Bitcoin and Ethereum. What makes eToro popular is the fact that the platform makes it easy for anyone to get into cryptocurrency trading without sweating it. The only caveat with this crypto app is that it leans heavily on short-term trading more than the long term. But we doubt if that will be a problem for people who are just in for a short time. 
That aside, eToro provides users with strategic data that gives users an edge over others in the cryptocurrency space. What many users have come to love about the eToro app is their 0% commission. Trust us when we say this isn't something you come across regularly in the crypto space, so it's no surprise to see many people choose eToro as their top crypto app.
Ready to get your cryptocurrency trading journey started? Well, don't wait another second. Download the eToro crypto app right away to get started. All you need to do is sign up for an account, and you can start trading against the prices of different cryptocurrencies.
4. BlockFi
Having your money in your traditional savings account may sound like a great idea. But when you consider the interest you earn from your savings, it is almost negligible, making it sound like a waste of time. But what if we told you we have found a great way to make the most of your savings, will you be interested? Well, we bet you would. Using the BlockFi crypto app, you can make as high as 3%-7.5% on your crypto holding. Great right? Well, we thought so too.
And you know the best part? You don't have to open a new account to start enjoying all of the awesome perks offered by the BlockFi crypto app. With an existing account, you can still earn as much as 4% on your crypto holding.
If you want to maximize your interest on BlockFi, we strongly advise investing in stable coins like USDC and GUSD. These digital assets can give you interest up to 7.5%.
5. WeBull
While most of the crypto apps on the market today are primarily focused on cryptocurrency tradings, WeBull takes things to a whole different level by providing users with a rare opportunity to trade other assets like stocks, options, and margins.
Thanks to the WeBull crypto app, anyone can get into cryptocurrency trading, and that's all thanks to the app's intuitive and interactive interface.
What we really don't like about the WeBull crypto app is the fact there is no provision for informative content or strategic data that gives users an edge. That said, if you have some basic information about cryptocurrency trading, you should find your way around the app pretty easily.
6. Blockchain.com
There is a reason why Blockchain.com has been dubbed one of the best cryptocurrency trading apps. Besides providing users with an opportunity to trade multiple crypto assets, the Blockchain app also provides users with an easy-to-use app. So whether you have been trading cryptocurrency for a while or just getting started, rest assured that you'll find your way around cryptocurrency trading using this app.
While you can use the Blockchain app to store and manage your crypto assets, the app also lets you buy and sell different crypto assets.
Even though the Blockchain crypto app makes the digital exchange of coins a walk in the park, users can earn up to 12% interest when creating a savings account on the app. How cool can that be?
In terms of security and convenience, very few crypto apps currently come close to the Blockchain crypto app.
7. Voyager
Voyager ranks as one of the best crypto apps out there currently. We particularly love the fact that this powerful crypto app lets users trade up to 60 cryptocurrencies. And guess what, you only need as little as $10 to get your cryptocurrency trading journey started using the Voyager app.
Our only complaint about the Voyager crypto app is that it is more of a crypto robot account. What this means is that you limited control over your trades. More so, there is little to no transparency regarding the assets you're trading.
That said, if you're looking for a reliable app that makes smart investment choices for you, you'll be hard-picked to find any app better than the Voyager app currently. Thanks to the app's Smart Order Router, you can make smart investment choices without lifting a finger. And the cool part is that there is no commission to worry about.
8. Delta
If you're interested in a cryptocurrency trading app that offers you a lot of options, you'll not be disappointed to give the all-amazing Delta cryptocurrency app a try. With over 7000 cryptocurrencies opened for trading, you have a lot of options at your fingertips.
What makes the Delta crypto app highly sought after is that it makes it easy to sync data across multiple devices including phones, laptops, tabs, and more. With this option, you can access the platform on multiple devices.
The exciting part is that the Delta crypto app gives users free access to data like trade history, investment status, trades, trade history, and asset location.
For crypto users looking for an all-inclusive app that makes their cryptocurrency trading journey a hassle-free one, the Delta crypto app will not disappoint.
9. Exodus
Exodus is terrific for beginners with no experience whatsoever; it has over 125 backed-up cryptocurrencies, making it a go-to option for storage. While its trading fee can be a bit high, Exodus has a tightly secured wallet that allows the market exchange of your coins without stress. It has a large frame of built-in features that helps beginners to trade efficiently.
10. Blockfolio
Blockfolio is fantastic at automatically tracking your digital exchange process, and it allows you to link/sync your exchanges. You can stay abreast of your market data, trend changes, latest prices, and latest news. The most significant advantage of Blockfolio is that it is 100% free to use, with no charges whatsoever.
Frequently asked questions
Is cryptocurrency a good investment in 2021?
While cryptocurrency investments can be pretty risky, it also has potentials for extreme profit. Despite the risk that comes with this type of investment, many people are still making massive returns on their investments. But before you put your money into any digital asset, we encourage you to do your due diligence and go for digital assets with a lot of potentials.
What is the best free cryptocurrency app?
Are you interested in the best free cryptocurrency wallet? Then you're in luck today as there are tons of free cryptocurrency apps you can start using right away. Cryptocurrency apps like Gemini, Binance, Coinbase, BlockFi, WeBull, and others are free of charge. All you have to do is sign up for an account, and you're ready to roll.
What is the easiest crypto app to use?

The Coinbase app is one of the easiest crypto apps to use. Thanks to its intuitive and user-friendly interface, anyone can kick start their cryptocurrency investing journey without a hassle. More so, the platform offers users insured custodial wallets to store their cryptocurrency assets, which is simply amazing.
Conclusion
Regardless of your experience in cryptocurrency trading, we are making your journey into the crypto world less complicated by providing you with a list of apps that have been handpicked for you to explore and have fun with while you try to invest and trade wisely. As stated, each app has its pros and cons, but they are suited to what you strive to achieve.