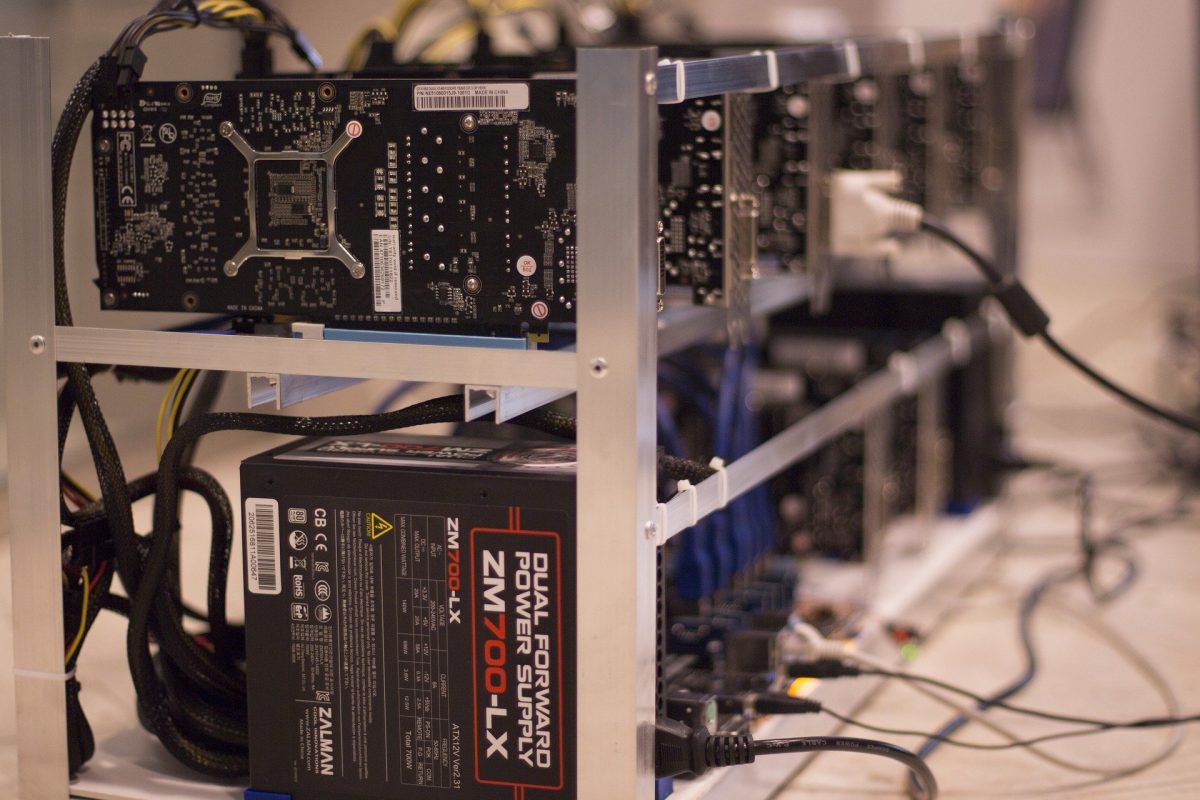 Do you want to go into cryptocurrency mining and looking for the best cryptocurrencies with the best return on investment? Then today is your lucky day as we will be reviewing and comparing the best cryptocurrencies you can start mining right away. Today's guide will show you how to mine cryptocurrencies and select the best digital asset to mine.
For starters, let us tell you right away that cryptocurrency mining provides an opportunity for people to earn passive income regularly. And in case you're new to cryptocurrency mining, always remember that cryptocurrency mining is a unique process where distributed nodes on a specific crypto blockchain confirm transactions executed on the network by others. These nodes are specifically designed to run a copy of the blockchain involved. After which, the nodes use software to verify these transactions executed on the blockchain to confirm their validity as per the requirements of the blockchain.
Mining cryptocurrency: How to go about it
There has been a lot of hype about mining, especially since the resurgence in the price of various digital assets. And just so you know, cryptocurrency mining has been described as an easy way to earn a passive income, especially considering that all you need to do is connect a CPU, a GPU, or an ASIC miner to a mining pool.
Mining pools are among some of the most popular ways to mine cryptocurrency these days, and that's because it allows crypto miners to pool hash rate or computer processing power together. These improve their chances of winning block verification. This is because the block verification process itself is a kind of competition where miners are competing against each other to verify a block. At the end of the day, only the winning miner is rewarded with the block reward.
Today's post will give you a list of the best cryptocurrencies you can mine now and earn the biggest rewards. Besides giving you a list of the most profitable and easiest digital assets to mine, our guide also discusses some of the tools and software you'll need to kick off your cryptocurrency mining journey. For people looking for information on the best cryptocurrency to mine, you're welcome to read on.
Quick fact check: According to reports, the global GPU shipments have increased by a whopping 29.1% year to date. Let us also quickly mention that gaming and crypto mining has provided an opportunity for people to make some money on the side, especially since the COVID-19 pandemic forced a lot of people to stay home. By 2025, experts expect over 419 million units of GPU to be shipped around the world, as stats show that at least 21 percent of GPU owners will solely rely on GPUs in the next five years.
Pro tips for crypto mining enthusiasts:
The best cryptocurrencies you should focus your mining efforts on are the ones that deliver the highest returns. To get this right, we always recommend using online calculators to compare returns for crypto mining. That said, ensure you go for a digital asset that wouldn't cost you thousands of dollars spent on mining hardware. Let us also mention that while CPU mined crypto assets are great, they generate the lowest returns.
Always remember that the easiest cryptocurrencies to mine are usually those that allow you to connect your mining hardware to mining pools. All you have to do is buy a GPU or ASIC miner and proceed to subscribe to a mining pool where miners are charged commission on mined profits. Also, make sure that the pool pays out regularly.
Frequently asked questions
Which crypto can I mine today, and which is the most profitable to mine?
When it comes to the most profitable cryptocurrencies to mine, we have quite a long list, and they include Monaco, Ethereum, Haven, Vertcoin, Aeternity, Monero, Grin, Ravencoin, Bitcoin Gold, Litecoin, and ZCash. But before you proceed to start mining any of these cryptocurrencies, the smart thing to do is use a comparison mining calculator to confirm its profitability, especially because things keep changing every now and then. Also, surf through Google for the best cryptocurrency mining software you can use to mine these digital assets.
What is the best cryptocurrency to invest in right now?
There are tons of very profitable cryptocurrencies to invest in right now. And to make your job easy, we have put together a list of some of the best. Here, check them out:
Binance Coin
Cardano
Dogecoin
Ethereum
Tron
Ripple.
But before you take our words for it, please ensure you do your due diligence. By doing your due diligence, we mean understanding cryptocurrency, mining, crypto exchange, ETFs, and how to invest in crypto.
What is the easiest digital asset to mine?
While the crypto-verse is filled with tons of cryptocurrencies you can start mining right away; stats show that Monero is the easiest cryptocurrency to mine. And that's because you only need a browser extension along with free software over websites to mine. And yes, you can even mine Monero through crypto-jacking.
We love Monero because its mining code can be easily incorporated into apps and websites to kick off the mining process.
Our list of best cryptocurrencies to mine
Now to the part you have been waiting for. Read on to find a list of some popular digital assets you can start mining right away.
Vertcoin
Grin
Monero
ZCash
Ravencoin
Haven Protocol
Ethereum Classic
Litecoin
Ethereum
Monacoin
Bitcoin Gold
Aeternity
Comparing the top cryptocurrencies
| | | | |
| --- | --- | --- | --- |
| Tool name | Best for | Mining technology | Platform |
| Vertcoin | Individual miners | GPU and FPGA mining | Vertcoin blockchain |
| Grin | Privacy applications | GPU and ASICs mining | Grin blockchain |
| Monero | Beginner miners | CPU and GPU mining | Monero blockchain |
| ZCash | Privacy applications | GPU mining | ZCash blockchain |
| Ravencoin | Low-cost mining | GPU mining | Raven blockchain |
Let's take a deep dive at these cryptocurrencies:
Vertcoin
This cryptocurrency was designed to be easily mined using GPU, Unlike Litecoin that was initially designed to be a GPU-minable alternative to Bitcoin, succumbed to ASIC control. And this didn't come as a surprise especially considering that Litecoin supports GPU mining. Here, check out some brilliant features of Vertcoin.
Features:
Vertcoin isn't minable with CPU cards or ASICS.
To mine Vertcoin, you'll need to have access to VertashMine software.
To kick off mining Vertcoin, you'll need any of these GPU cards, GTX 1080, Radion RX 560, 1080 Ti, Vega64, GTX 1660, and RTX 2080 cards.
You can mine this cryptocurrency on an individual basis or through GPU mining pools.
Some of the pools you may likely join, include Zpool.ca, Bitpoolmining.com, Coinotron.com, and miningpoolhub.com. Let us also add that different pools charge their respective fees.
Specifications:
Algorithm: Proof of work
Hashing function: Vert hash
Network Hashrate: 4.54 GH/s
Options to mine: GPU, FPGA
Grin
Grin is one of the most popular privacy cryptocurrencie sout there. Like other privacy tokens, Grin facilitates private transactions between individuals and on platforms.
For instance, the Grin platform doesn't allow public viewing of the total amount of Grin tokens sent or received to a particular address.
On the flip side, anyone can use block explorers to view details of any transaction executed on non-privacy cryptocurrencies. And yes, Grin is powered by MimbleWimble protocol as it guarantees privacy while making transactions scalable.
Features
Grin tokens can be mined using GrinGoldMiner, LolMiner, Gminer, and Cudo Miner. Plus, these software are free to download.
You can mine Grin by joining popular pools like f2pools, 2miner, and more. And like other mineable cryptocurrencies, different pools have their unique commissions and payout frequencies.
Grin can also be mined via solo mining using ASIC miners.
Thanks to the MimbleWimble protocol, Grin is lightweight and can be scaled based on users and not the number of transactions.
Specifications
Algorithm: Cuckatoo32 mining Proof of Work algorithm
Hashing function: Cuckatoo32
Network hashrate: 11.84 KGps
Options to mine: GPU, ASICs.
Monero
Call it the best privacy-mined coins and blockchain, and you won't be wrong. And yes, Monero improves the non-traceability of transactions. Unlike crypto assets like Bitcoin, Ethereum, and others where transaction details like amount sent and received to an address can be easily traced, on Monero, this information are not visible. Little wonder why the coin is incredibly popular among privacy-centric crypto fans.
Features
With Monero, users don't need to invest an insane amount on CPUs for mining. More so, mining Monero doesn't require an insane amount of power. This explains why mining Monero is incredibly popular.
Mining 1 Monero only takes 24 seconds. And the reward for miners is pegged at 4.99 XMR.
While you can mine Monero by joining mining pools, it can also be mined solo using recommended GPUs.
Some of the popular pools for mining Monero include MineXMR.com, Monero.crypto-pool.fr, SupportXMR.com, and xmr.nanopool.org.
Specifications
Algorithm: RandomX Proof of Work algorithm
Hashing function: RandomX, CryptoNight
Network Hashrate: 2.64 GH/s
Options to mine: x86, X86-64, GPUs, ARM and, ASICs.
ZCash
Zcash is another popular privacy coin that guarantees confidentiality of transaction. This cryptocurrency provides users wih an option to use public transparent wallet addresses, whose data and history can easily be traced. This makes it great for companies and groups that champion transparency and traceability of transactions. And for people who like privacy, you can leverage this cryptocurrency to shield your financial history.
Fees per transaction on the ZCash blockchain is pegged at 0.0001 ZCash per transaction. This cryptocurrency is back by scientist and professionals from John Hopkins, UC Berkly, MIT, Tel Aviv and Technion.
Features
You can't mine ZCash with ASIC. Instead, ZCash is best mined using GPUs along with EWBF ZCash Miner or Windows miner. And because it is minebale using CPUs, it is super cost effective to mine this digital currency.
For optimization of the mining process, you can mine ZCash with Optiminer and EWBF CUDA software. And yes, you can also mine ZCash with GUI miner, Android mining app or console.
The best mining pool for ZEC mining pool is ZEC and that's because it is an internal mining pool. That said, other popular mining pool include Nanopool, Flypool, and Slushpool.
Block rewards are remitted every 75 seconds with rewards pegged at 3.125 ZECS.
Specifications
Algorithm: Equihash Proof of Work algorithm
Hashing functions: SHA256 hashing function
Network Hashrate: 6.76 GH/s
Options to mine: CPUs and GPU.
Ravencoin
Ravencoin is an outstanding cryptocurrency project that uses a peer-to-peer network to facilitate the transfer or trading of assets from one part to another. The Ravencoin cryptocurrency is a bitcoin fork and is purely based on the community with no master nodes or ICO. An example of a business using the Ravencoin ecosystem is Medici ventures, which used the Ravencoin crypto ecosystem to transfer $3.6 million securities token via the Ravencoin blockchain. Let us also quickly add that Medici Ventures is owned by Overstock.com and is also part of the investors funding the project.
Features
Ravencoin isn't mineable using ASICs. This means miners can mine this cryptocurrency at a low initial cost.
Some of the popular software you can use to mine Ravencoin include , NBMiner, BMiner, and DamoMiner. Also, you can use MinerGate on your smartphone to mine Ravencoin. The only caveat is that you won't be making so much money using your phone to mine.
You can mine Ravencoin by joining multiple mining pools, including Blocksnaith, Flypool, 2Miners, Bsod, Coinotron, WoolyPooly, Nanopool, MiningPoolHub, Skypool, and Supernova.
Also, GamerHash supports the mining of crypto.
A block is created or mined every minute to generate block rewards of up to 5,000 RVN.
Specifications
Algorithm: KawPow (X16R), a type of Proof of Work algorithm
Hashing function:
Network Hashrate: 6.93 TH/s
Options to mine: GPUs and CPUs
Haven Protocol (XHV)
Haven Protocol is a privacy token that is based on Monero. This crypto project allows users to convert, transfer and store monetary value directly from their wallet without the involvement of custodians, intermediaries, or third parties.
With Haven protocol, users can seamlessly convert Haven tokens to other fiat-pegged tokens directly from their wallets. And yes, the Haven Protocol platform provides synthetic fiat and crypto-currencies like xCNY, xUSD, xBTC, or xAU (Gold). This makes conversion and swapping pretty easy.
While there isn't a party charged with deciding the exchange rates, there are also no limits for converting to any supported asset.
Features
Haven Protocol enjoys all of Monero's privacy features, including the RingCT and stealth addresses. This makes it a fantastic project for crypto enthusiasts who are big on privacy.
Since the Haven Protocol token is fiat pegged to assets like gold, silver, and other popular crypto assets, it means it holds its value pretty well while not overly affected by volatility crashes. After mining Haven Protocol tokens, you can convert and store them.
Some popular mining pools to mine Haven Protocol tokens include Miner Rocks, FairPool, Hero Miners, Fracking Miner, Hashpool, Hashvault, and FairPool.
This cryptocurrency can be mined using software used to mine Monero. Some of this software include Haven Protocol, BLOC GUI miner, SRBMinerR, and Cryptodredge.
Specifications
Algorithm: RandomX
Hashing function: CryptoNightHaven variant
Network Hashrate: 42.162 MH/s
Options to mine: GPUs and CPUs
Ethereum Classic
Ethereum Classic is one of the most successful Ethereum forks out there. The Ethereum classic project preserves the principle of "Code is Law." This means that the project facilitates users and organizations to execute smart contracts or coded business instructions that work seamlessly on the blockchain with little human interference.
Features
You can mine Ethereum Classic with Claymore Miner, Ethminer, GMiner, FinMiner, NBMiner GPU miners. Some of the popular software you can use to mine this digital asset includes GMiner, OpenETC Pool, Cruxminer, lolMiner, NBMiner, and Naniminer.
The Ethereum Classic token can be mined via popular mining pools like Nanopool.org, Ethermine, 2Miners, P2pool, and f2pool.
The exciting part of mining Ethereum Classic is that you can use a VPS server to mine this digital asset.
The current block reward for Ethereum Classis is 3.2 ETC. And yes, a new block is created every 10.3 seconds.
Specifications
Algorithm: Etchash algorithm
Hashing function: Ethash
Network Hashrate: 31.40 TH/s
Options to mine: GPUs
Litecoin
Litecoin is one of the popular digital assets that ensures speedy transactions. Litecoin performs better than bitcoin in terms of speedy transactions as transactions executed on the bitcoin blockchain take between 10 minutes and more. This digital asset was launched under the MIT/X11 license and based on research on cryptocurrencies. Like many other popular blockchains, Litecoin uses an open-source cryptographic protocol and decentralized ledger.
Litecoin is a Bitcoin fork and is designed to be mineable using a CPU and GPU. Nevertheless, things have changed significantly, as you can only mine Litecoin today using ASICS.
Features
With Litecoin, a block is mined every 2.5 minutes. As of right now, the current block reward is 12.5 LTC. Like bitcoin, Litecoin will half within the next four years, reducing the block reward by 50%.
Miners can easily mine Litecoin using MultiMiner, CGminer Litecoin, Easy Miner, GUIMiner Scrypt, Awesome Miner, and CPUminer.
If you're using an ASIC miner, the mining software will most likely be preinstalled in the hardware. That aside, you can use the free ASIC/FPGA miner or other open-source software out there.
Some of the popular Litecoin mining pools include MinerGate, Antpool, Litecoinpool, ViaBTC, F2pool, and LTC.top.
Specifications
Algorithm: Scrypt and a stream function known as salsa20
Hashing function: Scrypt
Network Hashrate: 352.97 TH/s
Options to mine: GPUs and ASICs
Ethereum
To mine Ethereum profitably, you'll need a powerful GPU miner. And even with a fast GPU miner, it would take you around 63.7 days to mine one Ethereum. That said, you can join a mining pool just like you have in other cryptocurrencies if you want to improve your chances of finding new blocks quickly.
While Ethereum is currently being mined using a Proof-of-Work (PoW) blockchain, things will soon change as we are currently waiting for the launch of Beachon Chain, which will change the mining process from Proof-of-Work to Proof-of-Stake.
Features
Blocks are currently generated on the Ethereum network in seconds with block reward pegged at 2 Ethereum tokens along with transaction fees.
Etheruem can be mined using several software including CGMiner, Ethminer, BFGMiner, WinEth, Geth, Lolminer, T-Rex, EasyMiner. That said, let us quickly add that mining Ethereum with CPU isn't profitable.
Some popular Ethereum mining pools include NiceHash, Ethpool, Dwarfpool, and Nanopool.
Specifications
Algorithm: Combined proof of stake and proof of work algorithm.
Hashing function: PoW and PoS
Network Hashrate: 525.12 TH/s
Options to mine: GPUs and ASICs
Monacoin
Monacoin was launched in December 2013. The project has a very active community in Japan. Just like the Dogecoin, Monacoin is a type of meme token.
Features:
When mining Monacoin, it takes approximately 1.5 minutes to mine one block. And yes, you can mine Monacoin with minimal fees.
The reward per block is currently set at 12.5 MONA tokens. And like Bitcoin and Litecoin, MONA protocol is designed to halve every three years.
You can't mine Monacoin with ASICs.
Some of the popular pools for mining Monacoin include vippool.net, f2pool, mona.supernova.cc, bitpoolmining.com, la.pool.me, and coinfoundry.org.
Popular software used o mine Monacoin includes XMR Stak, Lyra2REv2 miner, CGMiner, CCMiner,, and Supernova.
Specifications
Algorithm: Lyra2REv2 algorithm
Hashing function: Lyra2REv2
Network Hashrate: 73.44 TH/s
Options to mine: GPUs
Bitcoin Gold
Like we mentioned earlier, Bitcoin Gold is a fork of Bitcoin. This fork was launched in an attempt to support the scaling of the bitcoin blockchain network. This crypto project advocated for adopting a proof of work algorithm called Equihash to ensure that top miners, especially those using ASICs, don't get an undue advantage during the mining process.
Unlike the number one cryptocurrency by market cap, Bitcoin Gold advocates and implements replay protection as well as unique wallet addresses that boost safety while ensuring the security of funds. And yes, Bitcoin Gold is listed on almost nearly all exchanges. As of the time of putting together this guide, Bitcoin Gold has less than 100 reachable nodes, with the highest number of nodes found in the United States and Germany.
Feature
Just like bitcoin, it takes 10 minutes to mine a block on BTG. The block reward for Bitcoin Gold is pegged at 6.25 BTG.
Popular software for mining Bitcoin Gold includes CUDA Miner, GMiner, EWBF CUDA, and Equihash Miner. This software all supports the Equihash algorithm.
Some of the famous pools for mining Bitcoin Gold include hashflare.io, ccgmining.com, nicehash.com, and minergate.com.
Specifications
Algorithm: Proof of Work Equihash- BTG algorithm
Hashing function: Equihash-BTG
Network Hashrate: 2.20 MS/s
Options to mine: GPU
Aeternity (AE)
Aeternity is a brilliant crypto project that allows users to launch and run smart contracts or decentralized applications that scale via state channels. With Aeternity, users can run smart contracts off-chain. Some of its brilliant use cases include payments, DeFi, voting and governance, loans, gaming, shares, IoT, and gaming.
The exciting thing about Aeternity is that its blockchain has been used by tons of projects to launch fungible, restricted fungible, non-fungible, and restricted non-fungible tokens. The Aeternity blockchain project was designed to increase the scalability of dApps, smart contracts, off-chain contracts, and sharding.
Features
It takes approximately 3 minutes to confirm a block on the Aeternity blockchain. Plus, the reward per block is pegged at 124 AE.
Software for mining Aeternity tokens includes Bminer and CryptoDredge. If you're using NVIDIA hardware, you can use NBminer, GMiner, NiceHash, and HSPMinerAE.
Popular mining pools for mining Aeternity tokens include 2miners.com, beepool.org, and woolypooly.com multi-coin mining pool. The most popular pool for mining Aeternity token is the 2miners pool, which takes a whopping 58%, while beepool.org comes second with a 41% share.
Specifications
Algorithm: CuckooCycle Proof of Work algorithm
Hashing function: CuckooCycle
Network Hashrate: 28.48 KGps
Options to mine: GPUs, CPUs, and ASICS
Conclusion
As we mentioned right from the get-go, the best cryptocurrencies to mine usually offer low-cost mining options. Before deciding which cryptocurrency you'd like to mine, it's important that you opt for one that is cheaper to start. If you're interested in the cheapest cryptocurrencies to mine, we would highly recommend going for cryptocurrencies like Ravecoin and Monero. And that's because these cryptocurrencies can be mined using CPUs along with your everyday computer hardware resources.
That said, if you're looking for the most profitable cryptocurrencies to mine, we suggest focusing on bitcoin and Ethereum. Let us also add that while most cryptocurrencies require using GPU to mine, the most profitable cryptocurrency mining are those that allow using ASICs. Nevertheless, ASIC miners are pretty expensive. But if you want to keep your investment low, we suggest joining mining pools as soon as you have the required hardware and mining software ready.
Also, keep in mind that you'll pay a mining fee regardless of the mining pool you join. But we doubt if that should be a problem especially considering that these fees are charged on the profit earned.